Big 12 News
Five Thoughts On TCU Women's Basketball Entering Big 12 Play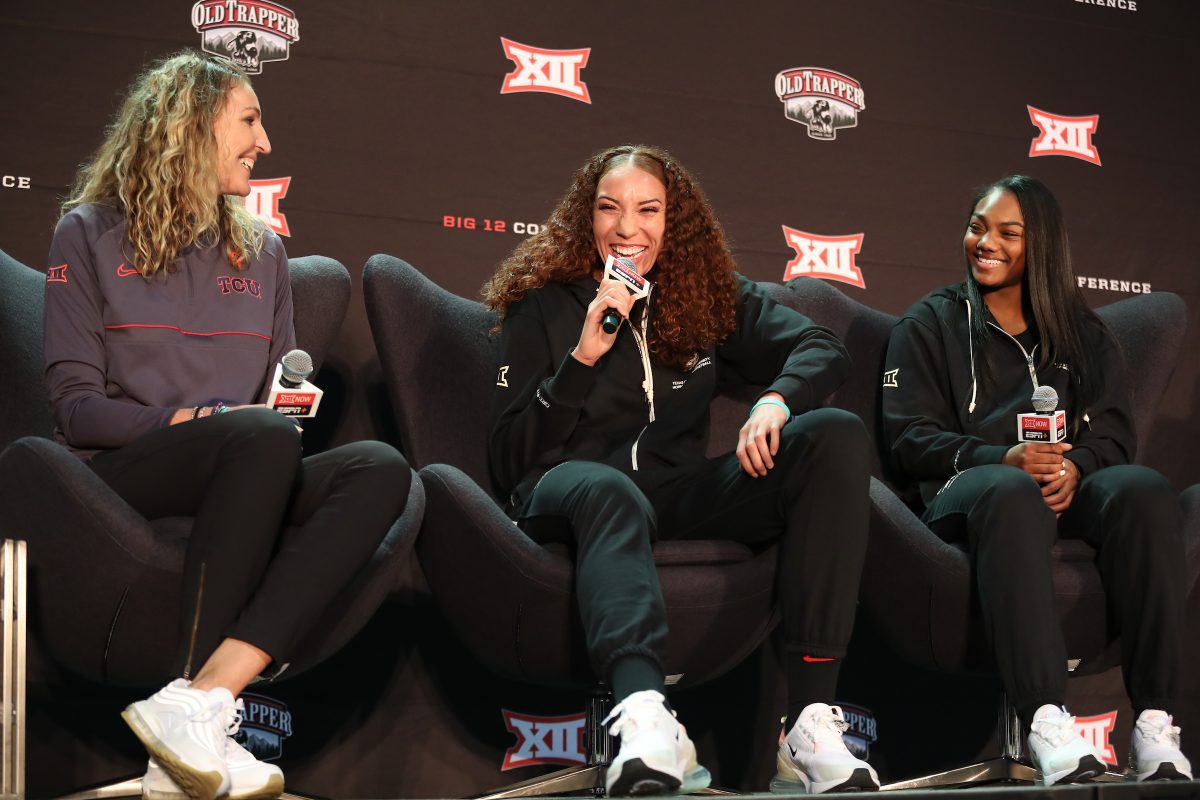 The TCU Horned Frogs are 6-5 after playing their pre-Big 12 schedule and are now preparing for their conference opener against Baylor on Dec. 31.
With that, we have five thoughts about the Horned Frogs at the break.
At the Moment
TCU has the worst record of any Big 12 team going into league play. But, the upside here is that the Horned Frogs have already matched last season's win total when they went 6-22. So at least there's some progress for TCU. The Horned Frogs challenged themselves with a road trip to UNC (a 74-67 loss), a home game with dangerous USF (a 66-59 loss) and two solid mid-majors (a 60-54 loss to Sam Houston and a 63-59 loss to Missouri State).
The Horned Frogs don't have a win over a Power 6 team, but they have won three of their last four games entering Big 12 play.
The Roster
With the departure of the program's all-time leading scorer, Lauren Heard, head coach Raegan Pebley wanted a more balanced team. In some ways, she's gotten it. Ten different players are averaging at least 10 minutes per game. But, like last year, there's one scorer above everyone else and that's guard Tomi Taiwo (14.5 points).
From there, the Horned Frogs do have six players that are averaging at least five points per game — forward Lucy Ibeh (8.9), guard Roxane Makolo (7.3), guard Emily Fisher (6.2), forward Bella Cravens (6.0), guard Knisha Godfrey (5.9) and guard Tara Manumaleuga (5.6). The Horned Frogs need at least one more player to close the gap and get into double figures for Big 12 action.
The Recruiting Class
In spite of two straight losing seasons, Pebley managed to haul in three recruits in November, two of which were ranked in ESPN's top 100. Duncanville (Texas) guard Victoria Flores is from one of the state's true basketball powerhouses. She was ranked No. 81 by ESPN. Austin (Texas) forward Jade Clack came in at No. 92. The third recruit is forward Charlece Ohiari out of Centennial High School In Las Vegas, Nev. It's a class Pebley can build on, and with a half-dozen seniors, there could be room for more in April.
The Concern
Well, it's scoring. TCU has the worst-scoring offense in the Big 12 (62.0 points) and it's not close (West Virginia is five points ahead of the Horned Frogs). The gap between TCU and Oklahoma, which averages 87.5 points per game, is a chasm.
TCU does have a solid defense — it's holding opponents to 57 points per game. But the Horned Frogs have to find more scoring. Alongside that, the Horned Frogs are the only Big 12 team shooting under 40 percent from the floor. That has to improve.
The Big Stretch
TCU needs success early, so the first six games of the 18-game league schedule are critical. After facing Baylor, the Horned Frogs get Texas at home, followed by Texas Tech, West Virginia, Oklahoma State and Oklahoma.
TCU couldn't have asked for a better three-game stretch in the middle of that. Texas Tech, Oklahoma State and West Virginia all have aspirations to be a postseason team, but like TCU missed out of the postseason entirely last season. Win a couple of those games and I could see the Horned Frogs getting some wind at their backs. Lose all three? The Horned Frogs might be looking for a new coach next season.
In my opinion Pebley is the only coach, men's or women's, that has a hot seat going into the back half of the season.
You can find Matthew Postins on Twitter @PostinsPostcard