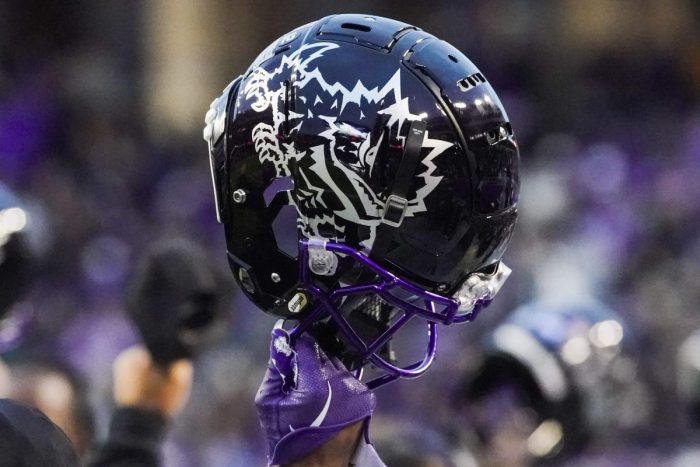 The TCU Horned Frogs will take on the Michigan Wolverines in the VRBO Fiesta Bowl on Saturday, in the first of two College Football Playoff semifinal games.
TCU will come into the contest somewhere around a one-score underdog to Jim Harbaugh's squad, who is a perfect 13-0 on the year and won the Big Ten championship over Purdue the last time they were on the field.
Meanwhile, the Horned Frogs are 12-1 and had a heartbreaking overtime loss to Kansas State the last time we saw them, but still did enough to be in the College Football Playoff.
So, with that in mind, wouldn't you think that Michigan would have plenty of respect for the Horned Frogs? Well, they might, but at least one Wolverine is having a hard time remembering what conference the Frogs play in.
Sophomore linebacker Junior Colson was available to the media today and had this to say about his upcoming opponent.
TCU's offense has been among the nation's best this season, but so was Ohio State's. Then, the Buckeyes found out the hard way that Michigan's physicality was more than a match for their schematic advantages. Michigan won that game 45-23. Sonny Dykes' system does differ from that of the Buckeyes' but there's no doubt that TCU will try a different approach than they saw Ohio State take.
The Frogs and Wolverines will kickoff at 3:00 p.m. CT on Saturday with a spot in the National Championship game on the line.