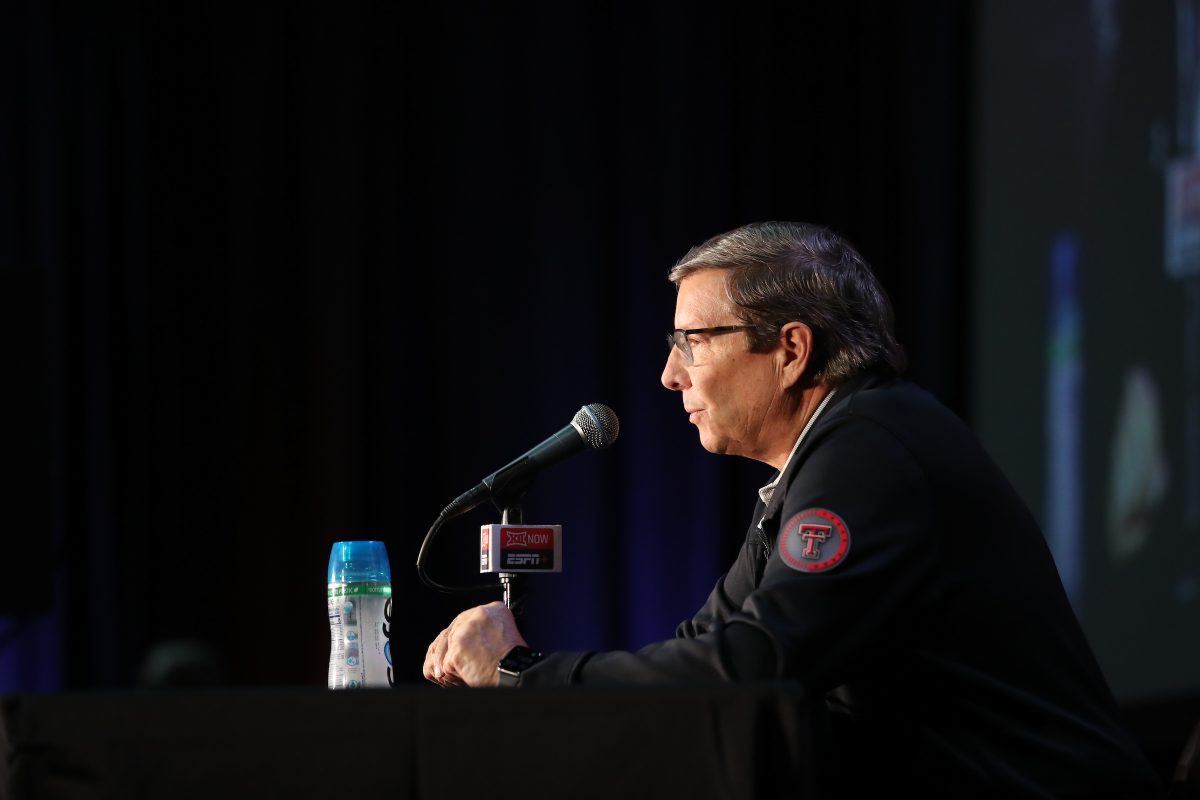 The Texas Tech Red Raiders are 10-2 after playing their pre-Big 12 schedule and are now preparing for their conference opener against TCU on Dec. 31.
With that, we have five thoughts about the Red Raiders at the break.
Don't forget about our new feature for men's basketball — Daily Fantasy Lineups. Every night a Big 12 team is part of the Draft Kings pool, I'll provide my picks for the game, along with my complete lineup. The hope is that by Big 12 play I'm able to put together a full Big 12 lineup during conference games.
At the Moment
Texas Tech played a four-game stretch against Power 6 teams and went 2-2. The wins came against Louisville and Georgetown, neither of which is playing at the level we expect them to play. The losses were to then-No. 10 Creighton and to Ohio State, both of which came in Hawaii. There are worse places to lose games. But the Red Raiders lost those two games by a combined 18 points.
Tech won its other 10 games pretty handily. In fact, the Red Raiders have scored at least 100 points in each of their last three games over low- and mid-major programs. They take a six-game winning streak into the opener with TCU.
The Roster
The Red Raiders have some significant balance. Ten players average more than 10 minutes per game and five players averaged 10 or more points per game. But, forward Kevin Obanor (16.6 points, 6.3 rebounds) is the straw that stirs the drink.
Forward Daniel Batcho (13.3 points, 8.3 rebounds, 1.3 blocks) has shown every bit of the promise forecast during the offseason. Transfer guard De'Vion Harmon (12.2 points, 4.2 assists) has stepped right back into the Big 12 and picked up where he left off at Oklahoma. Guard Richard 'Pop' Isaacs (10.3 points, 3.0 assists) became a starter right away, as did transfer forward Jaylon Tyson (10.2 points, 4.5 rebounds).
After that, it's a significant drop-off in scoring with guard D'Maurian Williams (4.6 points, guard Lamar Washington (4.2 points), along with guard Kerwin Walton, forward KJ Allen, and guard Elijah Fisher, all of whom average more than three points per game.
The Recruiting Class
Head coach Mark Adams wasn't able to pick up a Top 100 player in the early signing period (as rated by 247Sports), but he picked up two Top 150 players and guards in Jason Jackson out of Sarasota, Fla., and Drew Steffe out of Frisco, Texas. Jackson is considered a four-star player.
Tech has just three seniors on the roster, so Adams may not have much wiggle room come April when the traditional signing window opens.
The Concern
Forward Fardaws Aimaq. The transfer forward's recovery from a foot injury became a saga in December when it was reported he was headed for the transfer portal before he declared he would remain at Tech. Exactly how close Aimaq got to leaving is an open question. So is his timetable for returning from his foot injury.
With Utah Valley, he averaged a double-double last season and he was Texas Tech's biggest get in the transfer portal. Everyone wanted him. Adams said in October that Aimaq was "a huge part" of what they wanted to do this season. But when will he get the chance? It's up to his body at this point. His impact could alter the trajectory of Tech's season.
The Big Stretch
Those last six Big 12 games could have a lot of bearing on seeding in the Big 12 Tournament. It starts with a home game against Texas, which is basically a loaded weapon of a game until Texas leaves the league. After that, it's a two-game trip to West Virginia and Oklahoma, followed by a home game against TCU, a road trip to Kansas, and a home finale against Oklahoma State. The Red Raiders' performance could be the difference between two or three seed lines.
You can find Matthew Postins on Twitter @PostinsPostcard