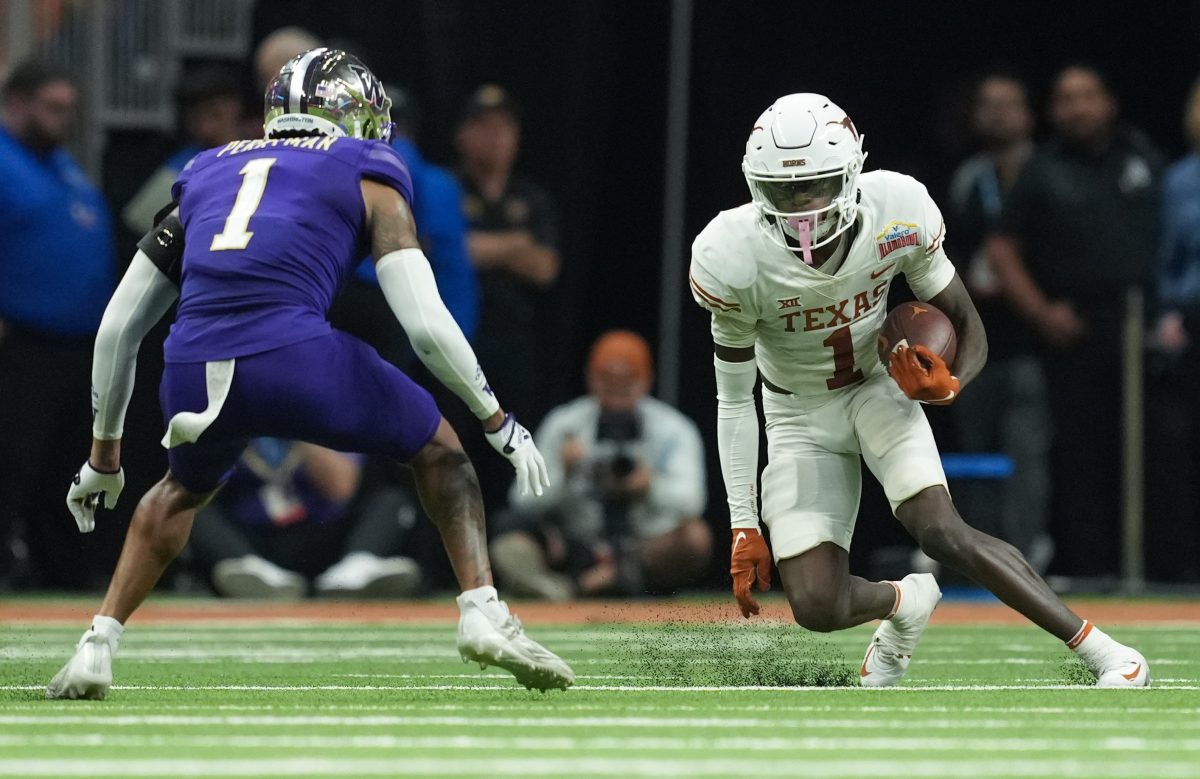 The regular season is in the books and now it is time for bowl season. Eight Big 12 teams will be playing over the next few days and Texas is up next. The Longhorns finished the regular season with an 8-4 record and earned themselves a trip to San Antonio where they faced Washington in the Valero Alamo Bowl. Unfortunately, the game didn't go as planned as Texas fell 27-20 to Washington. Here are my four thoughts on the game.
1. Where Was the Run Game?
I knew Texas would miss Bijan Robinson in this game, but I didn't realize how badly they needed him. Bijan is not only the best running back in the Big 12 but the entire country. He rushed for over 1,500 yards this season along with 20 total touchdowns. It's safe to say that he carried the Texas offense, and it showed in the Alamo Bowl. With Bijan and backup Roschon Johnson sitting out, the Longhorns couldn't run the football. Keilan Robinson got a few carries along with Jonathon Brooks but neither did much outside of one short touchdown run. The offense had just 51 rushing yards in this game which really puts a ton of pressure on the passing game. This tells me that Bijan covered up a lot of weak areas on offense because without him, they weren't very good at all.
2. The Defense Couldn't Get Off the Field
I don't think the defense was terrible for Texas, but they did struggle in key situations. Washington held the ball for over ten more minutes in this game and converted when they needed to. The Huskies went 11 for 20 on third down and 2 for 3 on fourth down. This defense has shown some improvements this season, but they still have some work to do this offseason to get better.
3. What's Wrong with Quinn Ewers and Xavier Worthy?
I talked about the run game earlier but there are a couple of things that also caught my attention. First off, what is wrong with Quinn Ewers? Is he still hurt or nursing an injury? Ever since he left that Alabama game, he hasn't looked like the same player. He's been extremely inconsistent this year. Maybe he needs to just get healthy or maybe Texas needs to make a switch at quarterback when Arch Manning comes in.
The other concern is wide receiver Xavier Worthy. His numbers were significantly down this season, and he didn't even make my first team All-Big 12. He had less catches, yards, and touchdowns than he did in 2021. On top of that, he dropped three passes in this game. I am not sure what Is going on with him, but he doesn't look like the guy I saw a year ago.
4. The Big 12 Needs More Wins
Texas Tech's victory in the Texas Bowl was the first bowl win for the Big 12 Conference. Prior to that game, the conference was 0-3 in their bowl games. Tech's win put the Big 12 at 1-3 but Oklahoma lost earlier on Thursday to give the conference their fourth loss this bowl season. With Texas falling to Washington, that record is now 1-5. There are just two games left (Kansas State and TCU) unless the Horned Frogs beat Michigan on Saturday. It would really hurt the conference if both Kansas State and TCU lost. I just hope that Saturday goes a lot better than Thursday.