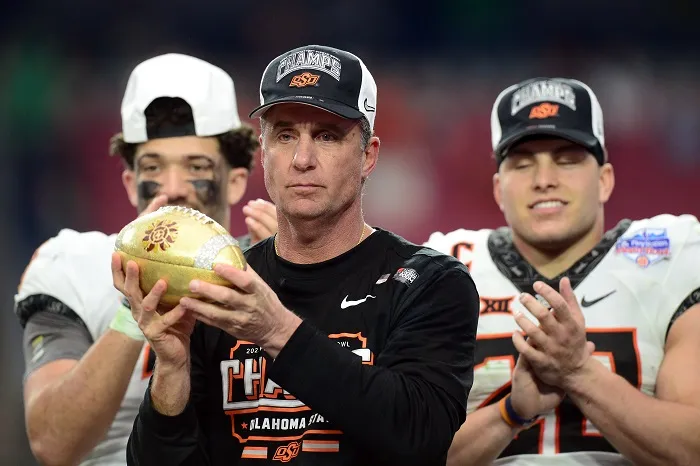 On Saturday, the TCU Horned Frogs and the Michigan Wolverines will battle in the VRBO Fiesta Bowl with a shot at a national championship on the line.
TCU's first appearance in the College Football Playoff has them in Phoenix, Arizona, and a win would send them to Los Angeles to take on the winner of Georgia and Ohio State for a chance to claim its first national title since 1938.
Since that time, the Horned Frogs have hoisted a lot of trophies, but the one they have been after has eluded them. This weekend, TCU can hoist the Fiesta Bowl trophy for the first time in history, and it is quite the trophy.
According to ESPN's Emily Ehman, the Fiesta Bowl trophy is worth a whopping $2.5 million. Yes, you read that correctly.
In fact, Ehman says that they football top alone is worth an estimated $1 million with some 2,200 diamonds decorating the iconic trophy.
There aren't many times you get the chance to hold something worth $1 million dollars, and that is probably all you'll be lifting into the air with this trophy, as the entire trophy, base and all, weighs 285 pounds. That's about the average size of a defensive lineman in the Big 12, for reference.
TCU and Michigan will kickoff at 3:00 p.m. CT on Saturday in the first of two playoff semifinal matchups, with the Horned Frogs currently 7.5-point underdogs in the contest.