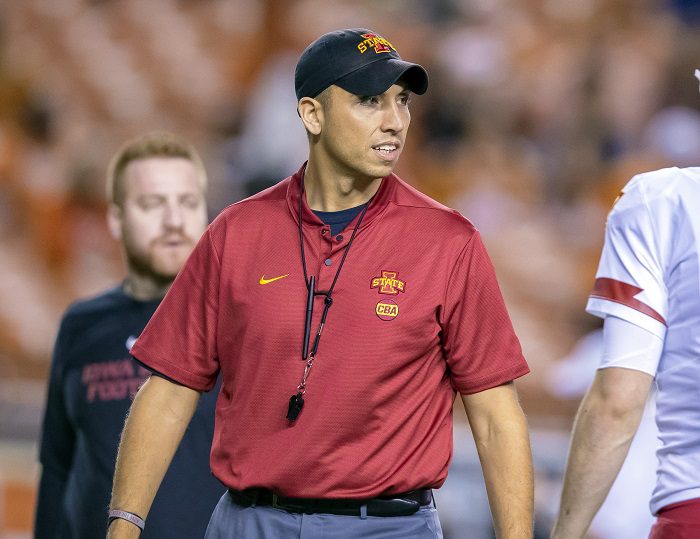 Brock Purdy did it again. The former Iowa State quarterback turned Mr. Irrelevant in the NFL Draft is now 4-0 as a starting quarterback with the San Francisco 49ers after leading the team to a 38-35 win over the Las Vegas Raiders on Sunday in Sin City.
And while Purdy had plenty of 49ers fans in town to cheer him on, he also had his former college coach Matt Campbell in attendance, alongside Iowa State athletic director Jamie Pollard.
Pollard shared the following picture of the two on social media.
Purdy played a solid game in front of his former coach finishing 22/35 for 284 yards two touchdowns. The San Fransico 49ers are on a roll as well, having won nine games in a row.
By winning the first four starts of his career, Purdy becomes just the fifth quarterback in NFL history to accomplish the feat, joining former Pittsburgh Steelers quarterbacks Ben Roethlisberger (won first 13 career starts in 2004) and Mike Kruczek (first six starts in 1968), former Chicago Bears quarterback Virgil Carter (first four starts in 1968) and former New York Giants quarterback Phil Simms (first four starts in 1979).
That's exclusive company for Purdy. So much for Mr. Irrelevant.