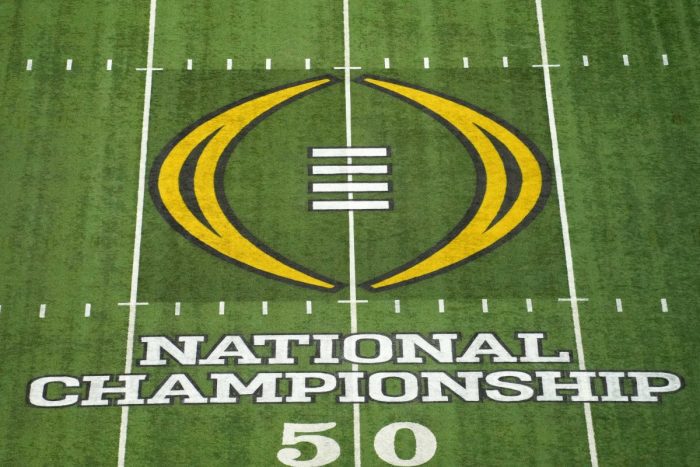 After TCU beat Michigan to reach the College Football Playoff Championship Game, the Horned Frogs will go to SoFi Stadium in Los Angeles and take on the Georgia Bulldogs, and the tickets won't be cheap.
The get-in price for the game, as of Sunday, January 1st, is $650. Once again, that's for the nosebleeds. There are tickets at the 50-yard line in the lower bowl that are running $4,000 to $5,000 per ticket on Stubhub.
I would imagine the prices would start to come down, albeit slightly, in the coming days, however it's not clear they'll come down a whole lot as this is TCU's first-ever appearance in a National Championship Game.
Georgia is trying to win back-to-back National Championships after beating Alabama to win the title last season in Indianapolis. The Bulldogs took down Ohio State on Saturday night in the semifinals following TCU's victory.
Georgia is 4-0 against TCU all-time, with two of those games coming in bowl games. The last meeting was in 2016 when the two teams met in the Liberty Bowl, with Georgia winning, 31-23.