Baylor Bears
Three Biggest Takeaways From Week 1 of Big 12 Conference Women's Basketball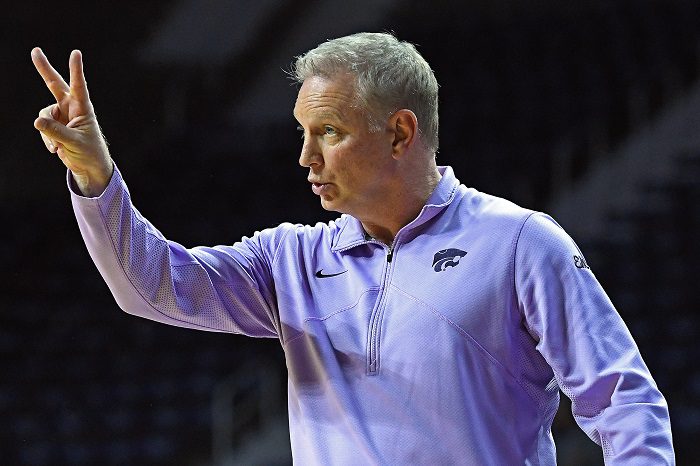 The first week of Big 12 women's basketball conference action is a wrap. Here are three takeaways from the first week of the league slate.
It's an 18-game march to March in Kansas City, and Heartland College Sports has you covered all season.
The First Round Goes Chalk
I was really interested to see if there would be some kind of upset in the first round of Big 12 play on the women's side. I suspected there might be.
But, there wasn't. The five teams that I think most expected to win — Baylor, Iowa State, Kansas, Oklahoma and Texas — won.
But that doesn't mean a couple didn't make impressions.
Oklahoma State was in striking distance of Kansas until the fourth quarter. The Cowgirls lost primarily because they couldn't limit the effectiveness of center Taiyanna Jackson (there's a lot of that going around) and guard Holly Kersgieter.
West Virginia also kept up with Oklahoma for a half before the Sooners pulled away with another great offensive performance. But the performances of guards JJ Quinerly (28 points) and Madisen Smith (23 points) should make coach Dawn Plitzuweit feel pretty good about the next game.
I still believe this league will be more of a gauntlet than some expect and that teams like Oklahoma State, West Virginia and Texas Tech are going to score some upsets. It just wasn't on Saturday.
How's Gabby Gregory?
When I saw Gabby Gregory didn't play for Kansas State against Texas, I went into research mode trying to find out why. Coach Jeff Mittie told reporters in Austin that she had a "lower leg injury."
But when?
A story in the Topeka Capital-Journal on Dec. 23 didn't reference an injury for Gregory. She played in K-State's last game on Dec. 21 and I couldn't find a reference of an injury.
But we saw the difference she makes for K-State on Saturday.
Mittie felt his team's defense was good enough on Saturday. The offense committed too many turnovers and it wasn't close to peak efficiency, as the Wildcats fell, 87-41.
Gregory was leading the Big 12 in scoring going into conference play with more than 20 points per game. Without her, Jaelyn Glenn was the team's leading scorer with 10 points. Serena Sundell, who usually posts some of the best overall stat lines in the conference, had five points and committed eight turnovers against Texas' stifling defense.
Mittie wasn't quoted as saying how long Gregory would be out, per the Austin American-Statesman's Danny Davis.
But in less than half a season she's clearly become as important to the Wildcats as Lee was last season. Hopefully she gets back on the court soon. She could be the difference between the Wildcats reaching the NCAA Tournament or the WNIT — or neither.
Let's Talk About NET, Baby
See what I did there?
The NCAA NET rating is the primary tool that the NCAA Tournament committee will use to select the 68-team Women's field. After one game there was a clear line — the five teams that won were in the Top 50 and the five teams that lost were either No. 50 or outside the Top 50.
The interesting part was seeing how the NET rating changed for the teams that lost on Saturday:
Oklahoma State from No. 44 to No. 50;
Kansas State from No. 49 to No. 62;
Texas Tech from No. 73 to No. 80;
West Virginia from No. 77 to No. 86;
TCU unchanged, held at No. 140.
No one's NET rating lost too much ground because the conference, overall, is rated so highly.
NET is updated daily, so there will be fluctuations even when the Big 12 is dark. But I'll keep up with it and you can keep up with those updates at my Twitter account (@PostinsPostcard).
You can find Matthew Postins on Twitter @PostinsPostcard