Baylor Bears
Big 12 Women's Basketball Power Rankings: Baylor, Oklahoma Rising, K-State Plummets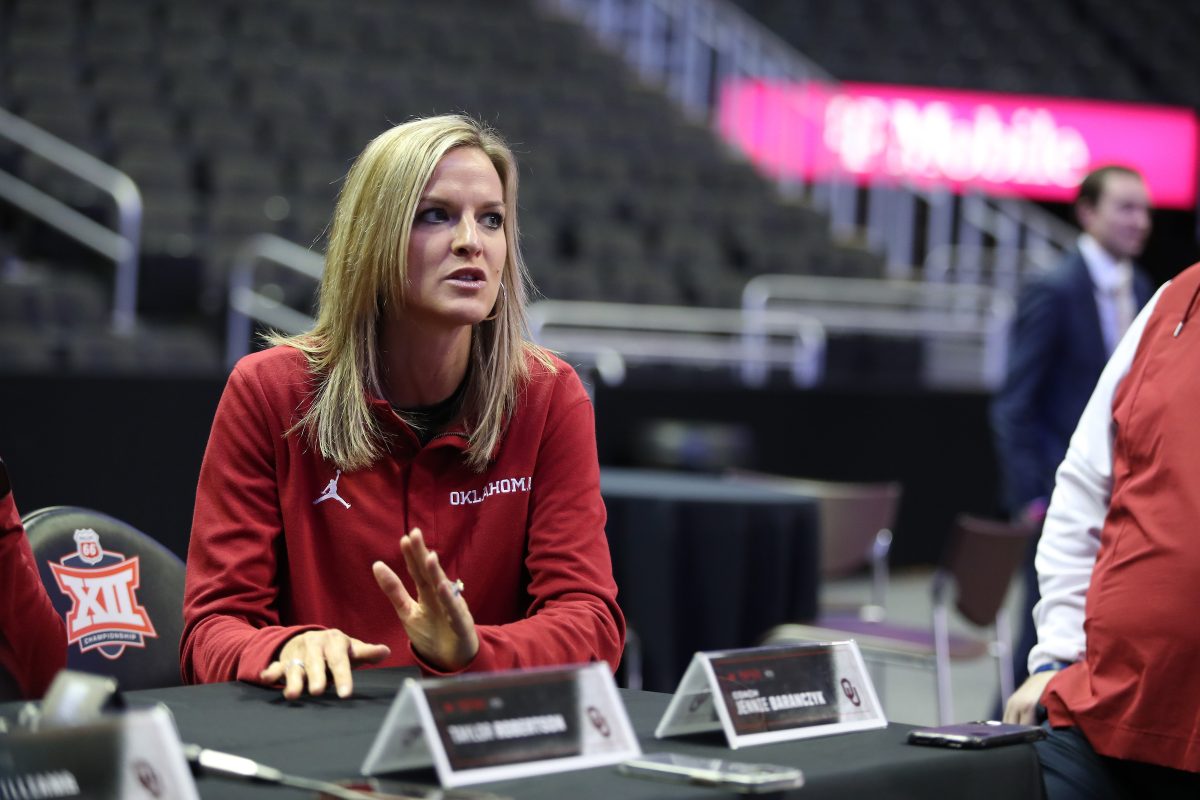 The Kansas Jayhawks are No. 1 in the Heartland College Sports Big 12 women's basketball power rankings after the first game of Big 12 Conference action. Our Power Rankings appear every Tuesday.
Check out Heartland College Sports for men's and women's basketball coverage every day, including our thoughts on big games, the previous week's action, our weekly schedules and daily fantasy lineups as we march toward, well, March.
1. KANSAS (11-1, 1-0: Last Week — 1)
I was wondering how the Jayhawks would respond after falling to Nebraska in triple overtime and having about 10 days to stew about it. Well, let's see how Taiyanna Jackson responded to it. The Kansas center had 17 points and 19 rebounds against Oklahoma State. So … yeah, all good there. Plus Holly Kersgieter scored 23 points.
2. IOWA STATE (9-2, 1-0: Last Week — 2)
The Cyclones were off a little bit longer than Kansas due to their last non-conference game being canceled due to weather. Like Kansas, Iowa State was facing a team (Texas Tech) looking to measure itself after a successful non-conference slate. Iowa State rolled with an impressive second half and double-doubles from Emily Ryan (15 points, 10 rebounds) and Stephanie Soares (14 points, 16 rebounds).
3. BAYLOR (10-3, 1-0: Last Week — 4)
You certainly don't want to take things for granted against TCU, the Bears' arch-rival. And the Bears didn't, winning by 64-42 and shutting the door with a 27-point fourth quarter. Caitlin Bickle had 19 points and seven rebounds in the win. The Bears also drained 10 3-pointers. Aijha Blackwell didn't play again as she's trying to work back from her leg injury.
4. OKLAHOMA (11-1, 1-0: Last Week — 5)
Oklahoma went on the road to West Virginia and controlled the Mountaineers, 98-77. Ana Llanusa went off for 28 points and hit her first 3-pointer in a Big 12 game in 1,029 days. Her injury journey is incredible. Meanwhile, Taylor Robertson hit six 3-pointers to grow ever-closer to the Division I record.
5. TEXAS (10-4, 1-0: Last Week — 8)
This isn't a reset because the teams below Texas all lost. It's about HOW Texas won, beating a solid Kansas State team by 46 points while outscoring the Wildcats 70-31 in the final three quarters. It was a complete dismantling (even as K-State was missing Gabby Gregory). Rori Harmon had a double-double with 15 points and 13 assists. Sonya Morris hit five 3-pointers … in a row. Texas picked a good time to snap back.
6. OKLAHOMA STATE (10-3, 0-1: Last Week — 6)
So is the question who lost the best of these five teams? If so, then I guess it's the Cowgirls. Oklahoma State hung in there for three quarters and were down only six points going into the final 10 minutes. Lior Garzon scored 17 points. Claire Chastain (14 points) and Terryn Milton (12 points) hid double figures. Kansas made the shots it needed late.
7. WEST VIRGINIA (9-3, 0-1: Last Week — 9)
JJ Quinerly had 28 points. The Mountaineers had the Sooners within striking distance at halftime. Madisen Smith poured in 23. Kylee Blacksten nearly had a double-double (nine points, 10 rebounds). But the Mountaineers need more from their bench. Still, the Mountaineers lost better than the other teams below them.
8. KANSAS STATE (11-3, 0-1: Last Week — 3)
A steep drop for the Wildcats after the loss to Texas. Now, one must account for the fact that Gabby Gregory was out with a lower leg injury. But this game also showed just how much she means to this team. Without her, Jaelyn Glenn was the only Wildcat in double figures with 10 points. Hopefully Gregory's injury is minor and she'll return soon. Without Gregory, K-State didn't play well at all.
9. TEXAS TECH (11-2, 0-1: Last Week — 7)
Tech didn't do the things that helped it start 12-1 for the season, including shoot well from the 3-point line (4-for-21) and get Rhyle McKinney going (just three points). While the Lady Raiders have to love committing just eight turnovers, that doesn't mean much if you can't score. The Lady Raiders took a big step back.
10. TCU (6-6, 0-1: Last Week — 10)
TCU has been at the bottom the entire season. The Horned Frogs fell to Baylor on the road and couldn't get a player in double figures. TCU also shot 30.6 percent from the field and committed 23 turnovers. TCU has now lost 15 straight Big 12 games, dating back to last season.
You can find Matthew Postins on Twitter @PostinsPostcard