Trending Now
Look: Mississippi State to Wear Special Helmets in Honor of Mike Leach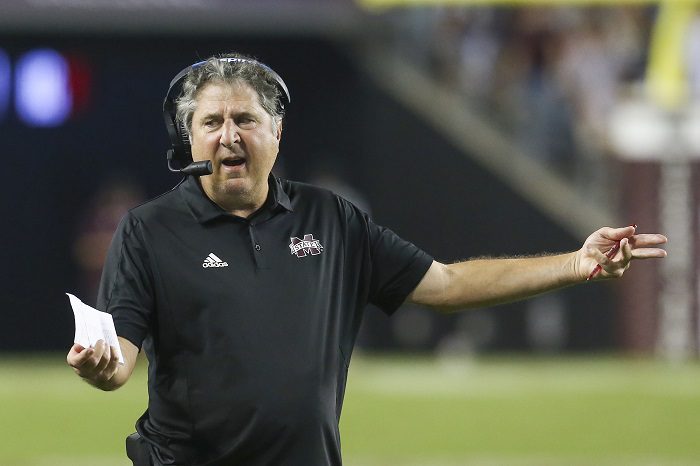 On December 13, 2022, the college football world lost a legend as Mike Leach, head football coach of the Mississippi State Bulldogs and former head coach at Washington State and Texas Tech, passed away at the age of 61.
Since that day, teams across college football have done their part in paying tribute to him in one way or another; many of them by donning a helmet sticker of some sort.
However, the Bulldogs of Mississippi State, whom Leach led to a ReliaQuest Bowl berth after an 8-4 season, have made a logo change for tonight's game.
Here's a look at the helmets that the Bulldogs will wear this morning in honor of their fallen coach.
They also posted a video with a caption, one that Leach said commonly and even titled his book with: Swing Your Sword.
Mississippi State will take on Illinois at 11:00 a.m. CT, with the Bulldogs currently favored by three points in the contest.
This will be the first game back on the field following Leach's passing and will be an emotional moment for players, fans, and coaches and those who were closest to the Pirate, and the helmet tribute is a very cool way of remembering the one-of-a-kind coach and individual.