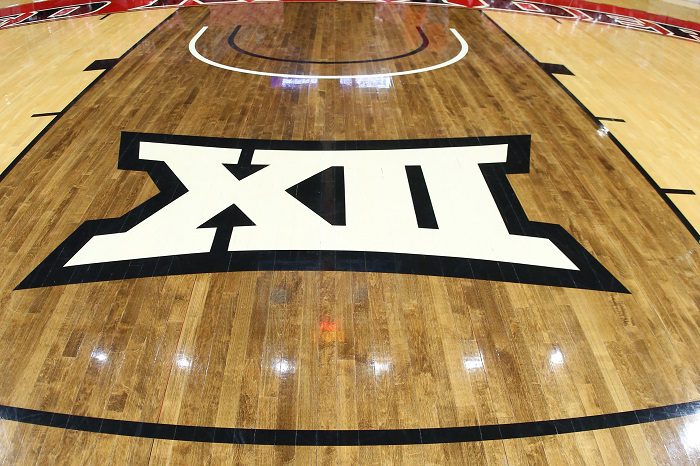 There is one Big 12 men's game in the Draft Kings Daily Fantasy Sports pool for men's college basketball as Big 12 continues on Monday.
Oklahoma State hosts West Virginia in a matchup of two teams that have two of the 10 toughest remaining schedules in college basketball, per ESPN.com. The other eight teams are … also in the Big 12.
This season, when Big 12 games are part of the pool at Draft Kings, we'll provide our recommendations for who to take that night. In this case, the recommendations are for a Classic game, which features eight players — three guards, three forwards, and two guard/forwards (utility). The lineup must contain players from at least two different games. The salary cap is $50,000.
The goal is to fill out a complete Big 12 lineup. With just one Big 12 game in the queue I'm going to give myself a bit of freedom and take two each from the Cowboys and Mountaineers, and then the rest of the other three games in the pool — Penn vs. Brown, Rutgers vs. Purdue, and North Florida vs. Stetson.  
Here is Monday's lineup/recommendations:
Guards
Bryce Thompson, Oklahoma State ($6,200); Erik Stevenson, West Virginia, ($6,900); Clark Slajchert, Penn ($5,300)
I think Avery Anderson III is going to have a bounce-back game against the Mountaineers, but Thompson has been too good lately not to take at that price. He's collected at least 26 fantasy points in four of his last five games.
The last two times that Stevenson has failed to score at least 20 fantasy points in a game he's bounced back to score at least 24. He scored 10 fantasy points against Kansas State. I'm thinking big bounce-back.
I don't know a bit about Ivy League basketball, but I needed a bargain at guard because I'm blowing my cap space at forward and Slajchert is the lowest-salaried guard that averages more than 20 fantasy points. So go Quakers.
Forwards
Zach Edey, Purdue ($10,200), Moussa Cisse, Oklahoma State ($7,600), Tre Mitchell, West Virginia ($6,500)
I'm going to have to bite the bullet and take Cisse, who is the highest-priced forward between OSU and WVU. He still had 20 fantasy points vs. Kansas on Saturday and he only scored four points and grabbed eight rebounds.
I can't trust WVU's Jimmy Bell to consistently stay out of foul trouble. Mitchell has been a consistent problem the last five games and he's coming off a double-double. I'm not expecting another (but I'll happily take one). But even without one, he should be good for 20-25 fantasy points.
I'm laughing about taking Eady and spending all the cap space. But he averages 45.4 fantasy points per game, and five games ago he had more than 60. I mean I guess you just fill in the blanks and cross your fingers at that point. I gotta have him.
Utility
G Luke Brown, Stetson ($4,200); F Max Lorca-Lloyd, Penn ($3,100)
Huge Hatters fan, going all the way back to five minutes ago when I needed a cheap guard and Brown appeared. He appears to play nearly 30 minutes per game and averages about 15 fantasy points.
After that, I had $3,100 left. I spent it on Lorca-Lloyd, who scores a lot more fantasy points on the road (15.3) than at home (8.1). The game is at Brown, so at least I have that going for me. Again, go Quakers.
–
Scoring system: Point: +1 Pt; Made 3pt Shot: +0.5 Pts; Rebound: +1.25 Pts; Assist: +1.5 Pts; Steal: +2 Pts; Block: +2 Pts; Turnover: -0.5 Pts; Double-Double (Max 1 Per Player: Points, Rebounds, Assists, Blocks, Steals) +1.5 Pts; Triple-Double: Max 1 Per Player (Points, Rebounds, Assists, Blocks, Steals): +3 Pts
You can find Matthew Postins on Twitter @PostinsPostcard