Football
Chris Klieman Says K-State's 'Top Eight Offensive Lineman' Will Return in 2023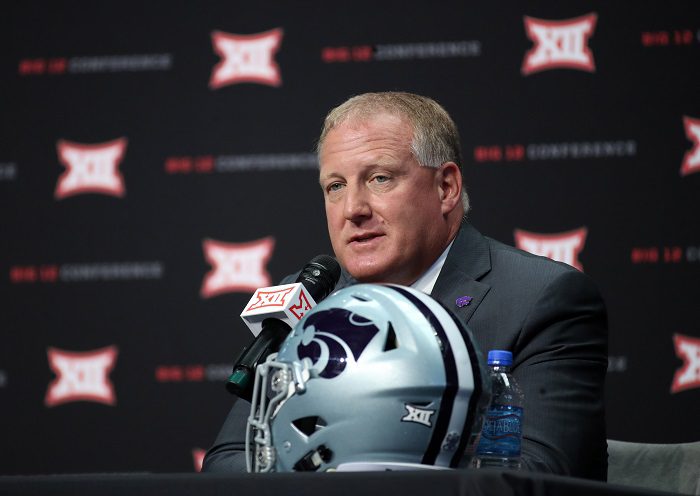 The Kansas State Wildcats just broke some major news for the program courtesy of Head Coach, Chris Klieman on CFB Live.
Klieman mentioned that the Wildcat's top eight offensive linemen will be returning for the 2023-2024 season. This comes after the departure of standout runningback Deuce Vaughn who announced on Monday that he would be entering the NFL Draft.
Many believed that First-Team All-American guard, Cooper Beebe would enter his name into the draft but it looks like he will return for his senior season in Manhattan. According to Pro Football Focus, Cooper Beebe did not allow a sack all season and has not given one up since the 2020 season.
You can take a look at Klieman's statement below.
Kansas State's offensive line was one of the premiere units in the Big 12 this season and was a major part of Deuce Vaughn, Adrian Martinez, and Will Howard's success both rushing and passing the football. The O-line returns with presumably DJ Giddens as the lead back for the Wildcats coming off of a season where he rushed 89 times, for 518 yards, and 6 touchdowns in his first year with the Wildcats.
With Kansas State entering the season as the Big 12 champions, all eyes will be on the team. The Cats have a major advantage with veteran O-line play and will surely be a large factor in Wildcat's pursuit of repeating as champions.