featured
Fact or Fiction Friday: Oklahoma State Football in Flames, New Big 12 Schools, TCU's Chances Against Georgia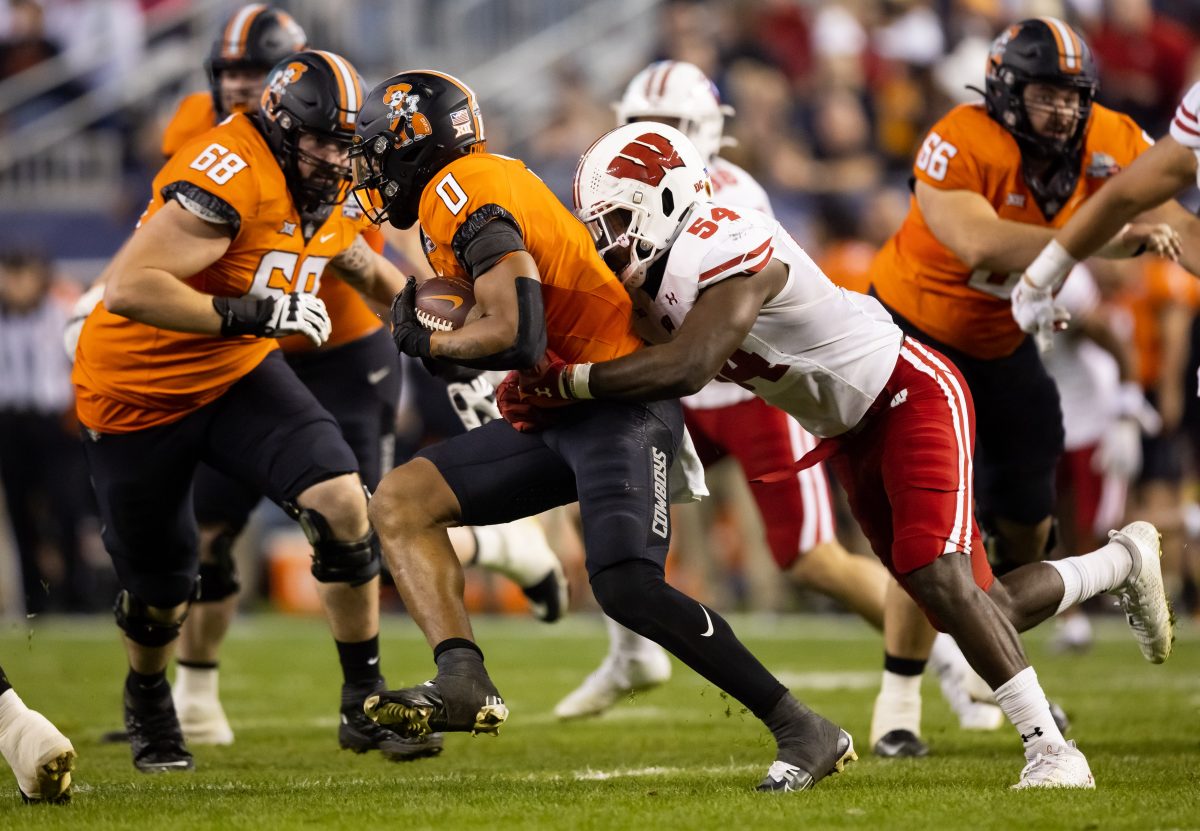 Welcome to Fact or Fiction Friday. Each Friday I give you the opportunity to ask the most intriguing questions in the Big 12 Conference and I will tell you whether they come true or if they are set to fail. Let's crack it open and see what we have in store this week.
The Big 12 football schedule comes out later this month.
Fiction: Hopefully I am wrong about this but from the stuff I heard, the schedule is coming out in February. I have been waiting patiently for months now because I plan on going to the first conference game for either BYU, Houston, Cincinnati, or UCF. Don't tell the other staff members but a trip to Florida doesn't sound all the bad to me in September. I can see it now. Watching the waves hit the shore with a cold beer in my hand.
Oklahoma State goes 4-8 next season.
Fact: I know things are down right now in Stillwater. It seems like the whole football program is on fire ever since the Kansas State game where they were blown out 48-0. The stuff I am hearing about Oklahoma State's football program is concerning and hopefully, Mike Gundy will steer things in the right direction. However, I just don't see that happening right now. This program is on a downward spiral. Mike Gundy has lost control of it, and I am not sure if he even cares enough to fix it at this point in his career. Nobody has lost more production to the transfer portal than Oklahoma State. I have no idea what this team will look like next season but 4-8 doesn't seem all that crazy right now.
One of the four new Big 12 schools will be in the Big 12 championship game next season.
Fiction: I have been on the record saying that there will be an adjustment period for some of these teams. The schedule will be tougher, and these teams will need more depth as well. Let them get settled in before we start crowing them. I believe Cincinnati will have some growing pains with their new head coach, and I am still wondering what Houston will look like in this conference. To me, BYU and UCF are the two best teams coming in. Will they be ready to go to Arlington in year one? I don't think so.
TCU will either beat Georgia by seven or lose by seven.
Fact: Some folks thought that Michigan was going to blow TCU out and that didn't happen. Instead, the Horned Frogs shocked the nation and showed us just how good they really are. With this team being led by Max Duggan, anything is possible. I know Georgia is an extremely good football team but so is TCU. No matter if TCU wins or loses, this game will be close, and I just hope the Horned Frogs come out on top.
Oklahoma State goes back to being a basketball school.
Fiction: I am no expert on basketball because our own Matthew Postins is the man when it comes to that. With that said, I had to do a little research on Oklahoma State basketball and what have they done over the last few years? I know they got into some trouble with the NCAA but outside of one season (2020-2021), what have they accomplished over the last five years?
The same could also be said for Oklahoma State football. Outside of last season, they haven't done much over the last five years. However, I just feel like football is more important than basketball at the moment for Oklahoma State. Maybe I am wrong but that is how I feel.