Basketball
K-State Basketball is Starting to Sell Out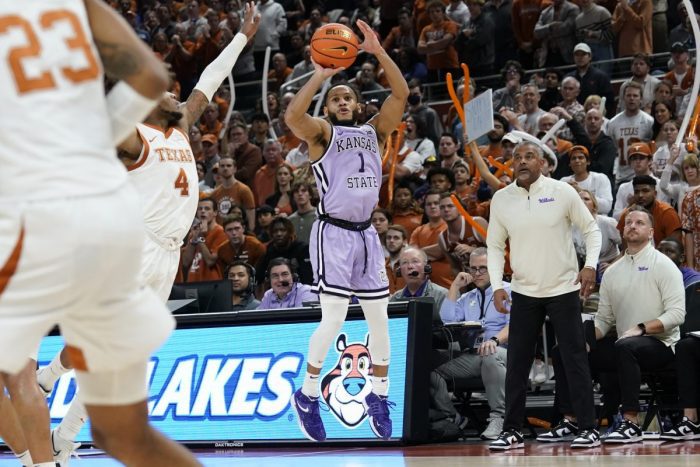 The Kansas State Wildcats basketball team is quickly becoming one of the most exciting teams to watch in the Big 12. With showtime performances from Forward Keyontae Johnson, Gaurd Markquis Nowell, and the human highlight reel, Nae'Qwan Tomlin, the Cats are back and better than ever.
With the improvement from last year's bunch joined by first-year Head Coach Jerome Tang, K-State has already sold out both January 14th's matchup with Texas Tech, February 4th's game with Texas, and less than 100 tickets remain for the highly anticipated game with Kansas on January 17th.
This report comes from DScottFritchen via Twitter, you can see the Tweet below.
The Wildcats were picked to finish last in the Big 12 with many saying this squad would be one of the worst in the history of Big 12 basketball. As it sits right now, K-State is in a three-way tie for first with Kansas and TCU also sharing a 13-1 overall record, and 2-0 in the conference.
While there is still a lot of basketball left to play this season, the Cats 116-103 win over 6th-ranked Texas on the road last Tuesday certainly set the tone for big things to come.
K-State takes on 19th-ranked Baylor, Jerome Tang's former team on Saturday at 5:00.