Big 12 News
Oklahoma WR Marvin Mims Declares for 2023 NFL Draft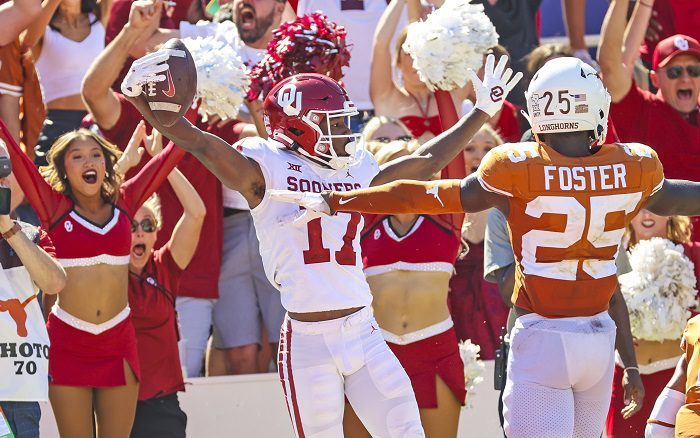 The Oklahoma Sooners are losing one of their best players to the NFL Draft in Junior wideout, Marvin Mims Jr. Mims had a stellar season for the sooner snagging 54 catches for 1,083 yards and six scores.
As one of the best receivers in college football, Mims has been an area to watch following the conclusion of bowl season as many suspected he would declare for the Draft after the season ended.
Mims announced his decision via Twitter Friday afternoon in a message that reads, 'Thank you Oklahoma' You can see Mims' Tweet below.
It's a tough loss for the Sooners as Marvin Mims quickly became one of the best receivers in the country. With Dillion Gabriel announcing that he will be returning to Norman, many fans were optimistic that it would be enough to convince Mims to return for his senior season but Mims announced his declaration one day after Gabriel's decision.
Mims went on to say, 'Sooner Nation, thank you for making a 17-year-old boy's dreams come true! The endless support and love will never be taken for granted. Y'all made me realize what being a Sooner truly means. Thank you from the bottom of my heart!'