featured
TCU Isn't Your Typical Cinderella Story, as Georgia is About to Find Out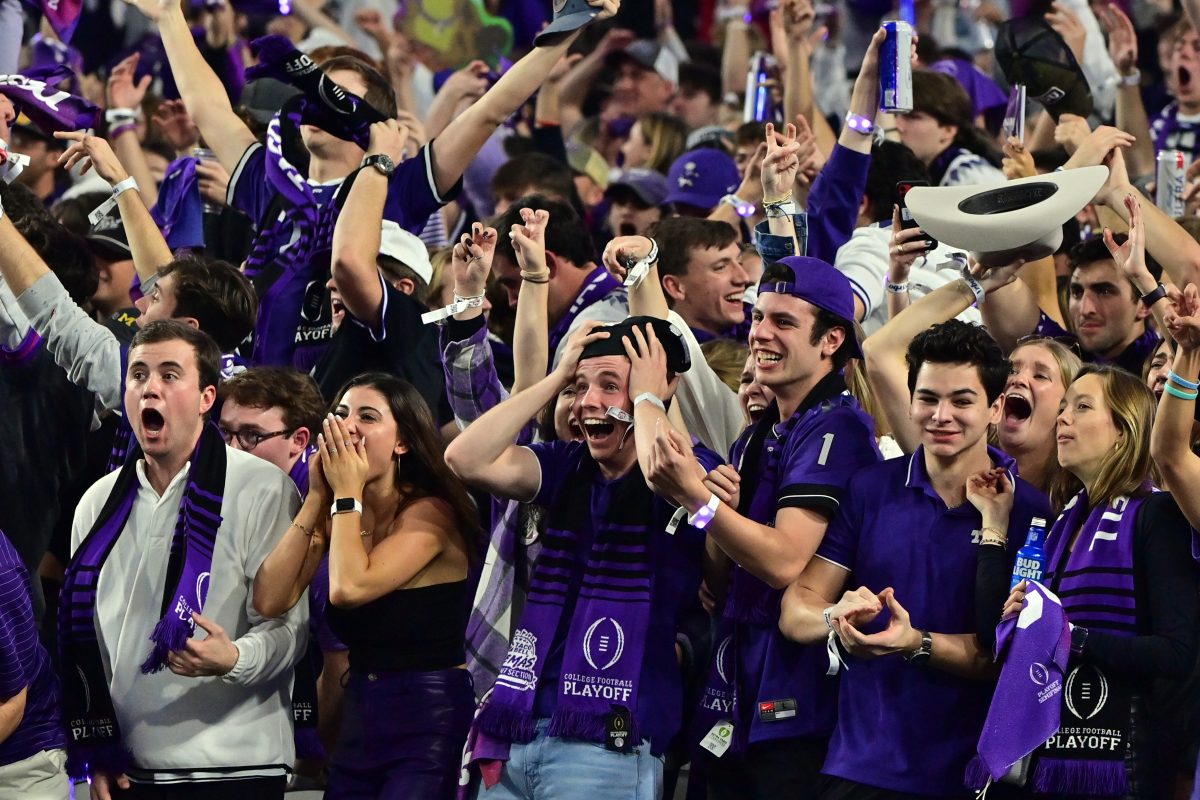 As the TCU Horned Frogs prepare for a heavyweight bout with the Georgia Bulldogs on Monday, the rest of the college football world is left wondering how in the heck the Horned Frogs worked their way into this position.
One year after firing longtime head coach Gary Patterson, Sonny Dykes, once an analyst under Patterson, has led TCU to its first-ever national championship game appearance and has a 13-1 record to boot.
TCU's 2022 season is a Cinderalla story to those outside of the Big 12, but if you've followed this team closely, you know it's not some glass slippers that make this team special.
Most people across the country didn't know much about the Horned Frogs before they played Michigan last weekend, but now they are the story of the sport. Since 2015, 15 of the 18 teams to play in the national title game have been a combination of Alabama (6), Georgia (3), Ohio State (2), and Clemson (4). TCU is the latest first-timer to make the sport's biggest game, and according to ESPN's Kirk Herbstreit, that is a good thing for college football.
"I think it's great to have a new face," Herbstreit said of the excitement of TCU making the National Championship. "Especially their story, when they were 5-7 their coach stepped down, and they brought in a new coach really across town from SMU. And here he is in his first year. I'm sure you've looked at it, there's five or six different games that a lot of people thought, 'Okay, that's a fun story. They're gone.' And they just kept finding a way to win games and coming back. And of course, the grand fashion was the game against Baylor, last second walk-off field goal. That's kind of symbolic of their season, really. And even against Michigan, a back-and-forth game. So not only just a new face, but their story and what they had to do to get here."
Herbstreit went on to talk about where the TCU program has come from in the last couple of decades from its time under Gary Patterson, and to where it is now, noting that there are still those out there that don't respect the Frogs, yet.
"Man, it just doesn't seem that long ago TCU was in the Mountain West and trying to get respect from people around the country, and they had an opportunity to play against Wisconsin and the Rose Bowl and obviously took full advantage of that," Herbstreit said. "And I think that really helped their brand that day and then eventually to join the Big 12. And a lot of people still don't respect them. And then to have this year, I think a lot of people, if you're really taking a poll with Georgia fans, they don't know a whole lot about TCU. To me that's fun. Because they're not going to back down, I assure you, and they're incredibly confident, and I think it's going to be a great game. And to answer your second question, yeah, I think with the 12-team playoff I think there's definitely an opportunity not only to obviously see new faces, but for teams like TCU to potentially make a run to get into the big stage like this."
While some people might not respect them yet, they certainly will when they get eyes on them Monday night if they weren't fortunate enough to do so last weekend.
The Horned Frogs proved their worth last Saturday with a victory over Michigan, the No. 2 team in the land, and racked up 488 yards of offense and 51 points on the Wolverines.
Coming into the game, Michigan was allowing 13.4 points per game and 277.1 yards per game, both of which ranked fourth nationally. TCU blew those numbers out of the water, scoring the most points that Michigan had allowed all season, a title that Maryland had previously held with 27 points back in September. The Frogs' 488 yards was second only to Ohio State's output of 492 yards back in November, but TCU averaged 7.0 yards per play, a season-high.
Defensively, TCU's 3-3-5 gave Michigan quarterback J.J. McCarthy fits and forced him into two interceptions, both of which were returned for touchdowns. The Frogs also held up well against the Michigan run game, especially if you look closely at what happened. The Wolverines rushed for 186 yards on the day, but 54 of those yards came on the first offensive play of the game and another 59 yards came on back-to-back runs from J.J. McCarthy late in the third quarter. That means, if you take those three rushes out of the equation, TCU held the Michigan offense, behind the Joe Moore Award-winning offensive line, to just 73 yards rushing on 37 attempts (1.97 ypc).
TCU's brand of football in 2022 has been explosive offense, opportunistic defense, and staying within striking distance. They did that again in the Fiesta Bowl, and they'll look to do it again this week against Georgia.
Against the Bulldogs, Max Duggan will likely have some chances to make plays with both his arm and his legs. Last week, Ohio State quarterback C.J. Stroud was able to avoid pressure and extend plays regularly against a Georgia defense that gave up 348 passing yards and four touchdowns through the air in their 42-41 win. Stroud isn't known for his ability to make plays with his feet, but Max Duggan sure is. On the season, Duggan has rushed for 461 yards and eight touchdowns, and two of his four scores against Michigan were rushing.
Defensively, Georgia has been susceptible to explosive plays in the passing game, and that is where TCU has thrived. If Duggan can extend plays, make connections to his receivers when they have opportunities, and avoid the turnover, this game could turn into a shootout and I like TCU's chances if that happens.
Whether folks believe it, or not, TCU deserves to be in this spot. They have been one of the best and most consistent teams in the nation under first-year head coach Sonny Dykes and that's what has gotten them to this point. You may respect them and you may not. That is fine. They've heard the "same crap" all season long and it hasn't affected them at all along their way to Los Angeles.
Their first-ever appearance in the College Football Playoff has them playing for a National Championship, and that is something that not many others can claim.
So, while the Hypnotoad is trending, and TCU is college football's "Cinderella" right now, don't mistake them for something that they aren't. This isn't your 15-seed St. Peter's team taking down Kentucky in the NCAA men's tournament. TCU is a bonafide national title contender, as they have been most of the season, and now they are in a position to shock the world yet again on Monday night.