Big 12 News
Brett Yormark on Oklahoma, Texas Leaving Big 12 in 2024: 'I'm Open to It'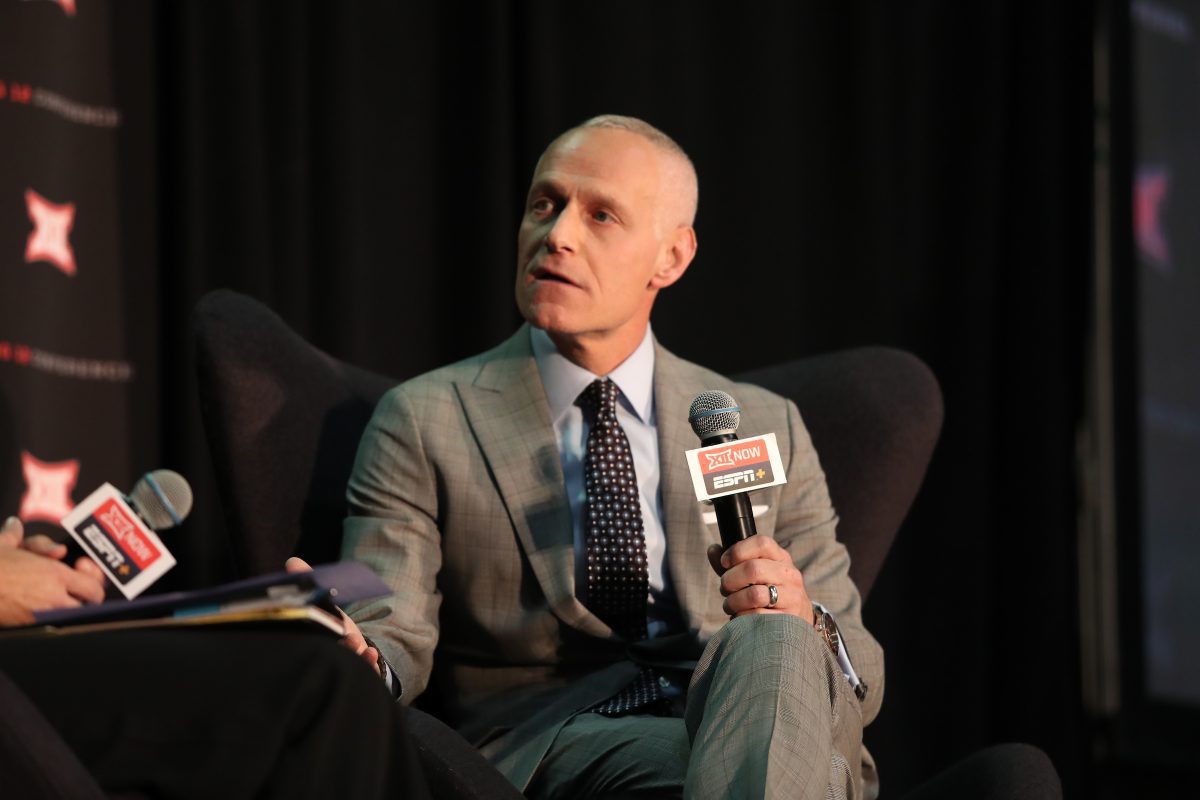 The Big 12 is set to announce their 2023 football schedule "real soon", but the lingering question remains, what might 2024 and 2025 look like for the league?
It's a done deal that Oklahoma and Texas are set to leave for the SEC by July of 2025, at the latest. But as speculation continues as to whether or not they could end up in their new conference by 2024, Big 12 commissioner Brett Yormark told Pat Forde of Sports Illustrated on Saturday that if it works for all stakeholders, "I'm open to it."
This follows reports in recent weeks that the Big 12, SEC, Texas and Oklahoma are all "engaged" in the two schools having an early exit from the Big 12 Conference.
According to The Athletic, the tone really changed between the two sides last month. Big 12 officials held a meeting in Las Vegas, and there was a point in the meeting when Texas athletic director Chris Del Conte and Oklahoma athletic director Joe Castiglione were recused because officials were discussing future business. Following this meeting, "momentum" emerged for an early exit, according to an administrator within the SEC. An administrator within the Big 12 confirmed to The Athletic that the tone in the league regarding this topic shifted after that meeting.
This may be the best move for everybody involved, as the Big 12 is set to welcome in Houston, BYU, UCF and Cincinnati for the 2023-24 athletic season, which was going to create two awkward seasons of 14 members. If Oklahoma and Texas leave early, it will only create one season with 14 members.
On top of that, the SEC's new television deal with ESPN begins that season, along with the 12-team College Football Playoff. Also, this move would match up the SEC's expansion to 16 teams at the same time as the Big Ten's expansion, when they add USC and UCLA.
The buyout remains a sticking point, which could conceivably push $90 million per school, but expectations are that number will be drastically decreased, but the question remains how much.