Big 12 News
Four-Star LB Jelani McDonald Commits to Texas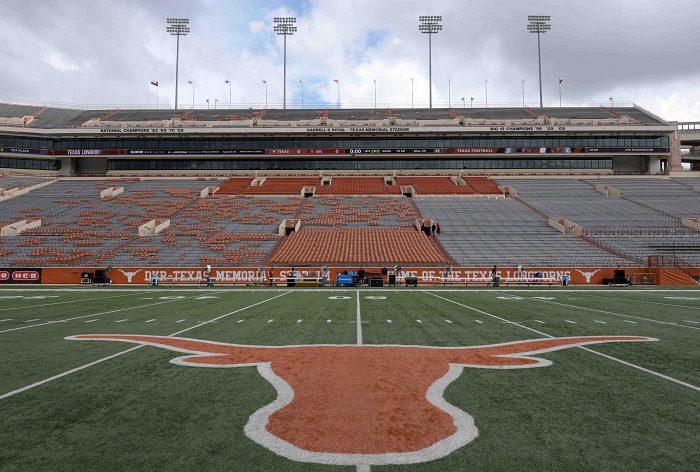 The Texas Longhorns have one of the best recruiting classes in Big 12 history this year, and it got even better on Saturday with the addition of four-star LB Jelani McDonald.
Woods was deciding on a trio of Big 12 teams to commit to picking between TCU, Oklahoma State and Texas. This update comes from Hayes Fawcett, a social media football recruiting expect via Twitter.
McDonald is a Top 100 player in the nation, Top 25 player in Texas and the No. 5 Athlete in the class, according to 247Sports.
Woods joins Texas' Top 3 class in the 2023 team rankings with recruits like five-star QB Arch Manning, five-star LB Anthony Hill, five-star RB Cedric Baxter Jr, and five-star WR Johntay Cook. Texas' class ranks behind only Alabama and Georgia and just head of Miami and Oklahoma.
The Longhorns are looking to continue to improve in Year 3 under Steve Sarkisian after an 8-5 finish in 2022. And now with four five-star recruits, eleven four-star recruits, and eight three-star recruits, Sark certainly has the pieces to do just that in 2023 and beyond.
The Longhorns linebacker group is in position to be one of the premier units in the Big 12 and Jelani McDonalds makes them better across the board.