Big 12 News
Kansas State OL Cooper Beebe Returning for Senior Season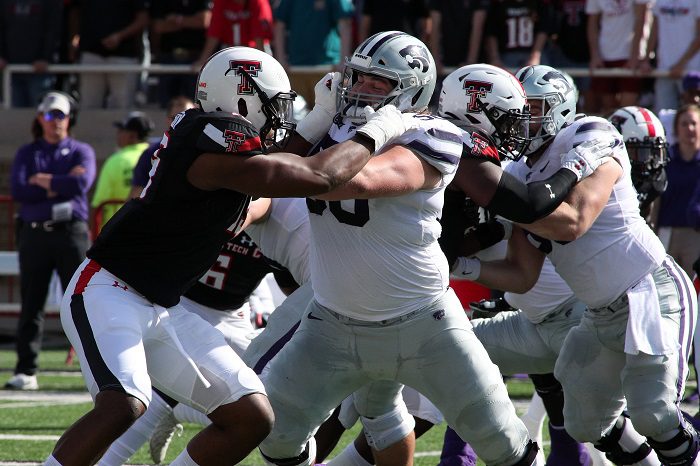 The Kansas State Wildcats have officially returned their best player on the offensive line for the 2023 season in guard Cooper Beebe.
Beebe had his second-straight year as an All-American for the Cats and in his K-State career has experienced one of the wildest streaks in college football. Beebe did not get credited with giving up a single sack in the 2022 season, and this streak stretches to the 2020 season, the last sack credited against Beebe.
Head coach Chris Klieman mentioned earlier this week that K-State would be getting their top eight guys on the o-line back for another season, but many waited to hear if Beebe would stay in Manhattan or not.
In one of the funniest announcements so far this season, Beebe took to Twitter to post a picture of Arnold Schwarzenegger in his Terminator outfit saying his famous quote, "I'll be back."
The Wildcats offensive line was one of the best units in the Big 12 and was a major factor in their 2022 success, which resulted in a Big 12 Championship. With the same group returning to K-State, the Cats look to have a big advantage in the trenches ahead of the 2023 season.
Joining Beebe with announcements to return are Hayden Gillium and KT Leveston, who both played instrumental roles in the group's dominance. Cooper Beebe is also joined by his youngest brother, Camden Beebe who will be a freshman in the fall.