Trending Now
SEC Commissioner Greg Sankey on Early Signing Period: 'We're Crushing Coaches'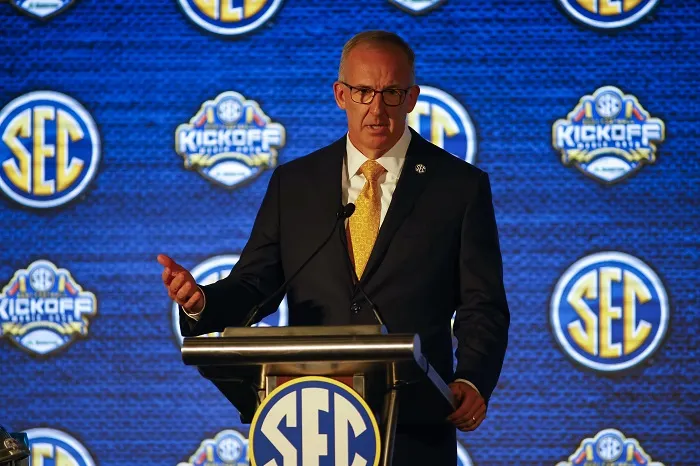 The Early Signing Period for coaches is something that has been met with mixed reviews. With a combination of the Early Signing Period coupled with the transfer portal, constructing rosters and coaching staffs has never been more complicated.
SEC commissioner, Greg Sankey spoke out against the early signing period telling CBS Sports, "We're crushing coaches in December. We're going to add playoff games in December. We have to change early signing."
Sankey added, "The fact that we have a national championship where we haven't had the extended dead period to which we are accustomed. Or even during the holidays because of the transfer portal. That's another weight on coaches."
With both coaches and players switching teams amidst bowl season it complicates game plans, rosters, and overall teamwork. If college football makes a decision to address both the early signing period and the transfer portal by pushing back the start date, you likely won't hear much complaining from coaches across the sport.
When the Earling Signing Period was implemented five years ago, there was no transfer portal, and players who did transfer had to sit out a year. Now, with so much player movement, coaches are being fired earlier than ever before to try and get ahead of the transfer portal and signing period madness.
In fact, it is likely that Sankey is just relaying what he's heard from the coaches in his conference who are trying to navigate the new world of college football. We'll see what the future holds for the sport, but it's clear that we are living through the wild, wild west.