Baylor Bears
Baylor Lands Miami CB Isaiah Dunson in Transfer Portal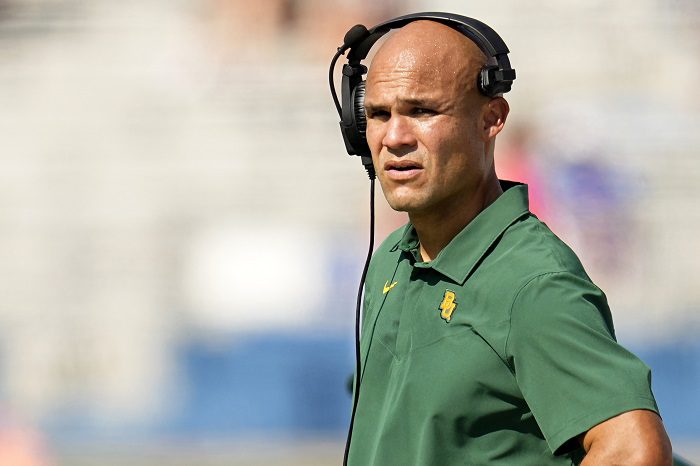 The Baylor Bears land former four-star Miami CB Isaiah Dunson. Dunson announced his decision Sunday afternoon via Twitter that he would be headed from the ACC with Miami, to the Big 12 with Baylor.
In Dunson's three years with Miami, he appeared in 20 total games notching 14 tackles and one pass defended. The Baylor Bears defense was an inconsistent bunch at times last year and adding another veteran defender will help to sure up the DB room.
You can see a picture of Isaiah Dunson sporting his new threads with Baylor below via Dunson's Twitter.
Before his time at Miami, Dunson was rated as the 312th-ranked overall player in the nation in his recruiting class, as well as the 27th-ranked cornerback in the state of Georgia and the 32nd-ranked player in the state.
Baylor is looking to bounce back from a middle-of-the-pack finish in the Big 12 last year ending with a record of 6-7, 4-5 in the conference. The addition of Dunson to Baylor brings forward a crafty playmaker on the backend to help firm Matt Powledge's defense.
After being pegged as the preseason favorite in 2022, Baylor finished with a 6-7 record and was one of the bigger disappointments in the Big 12 this past season. Dave Aranda and the Bears are hoping that Matt Powledge returning to Waco will change things, and adding Dunson will sure help.