Trending Now
Look: Lincoln Riley at National Championship Game to Support Brother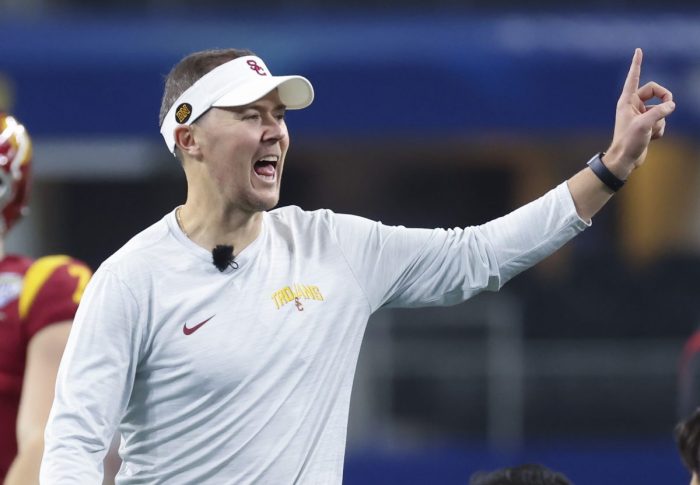 The TCU Horned Frogs are taking on the Georgia Bulldogs in the College Football Playoff National Championship Game on Monday night and Lincoln Riley was spotted on the field prior to the kick off.
Why? To support his brother, TCU offensive coordinator, Garrett Riley.
It's a short trip for Lincoln, as the National Championship is being played at SoFi Stadium in Los Angeles, just down the road from the $17.2 million home he purchased after becoming USC's head coach.
Who would have thought Garrett Riley would be coaching in a National Title game before Lincoln? But here we are as TCU's magical season continues as they try to upset the undefeated Georgia Bulldogs.
Riley's USC Trojans had a disappointing end to a season that resulted in a trip to the Pac-12 Championship Game, but lost that game to Utah and then fell to Tulane in the Cotton Bowl.