Baylor Bears
Three Biggest Takeaways From Big 12 Conference Women's Basketball Week 2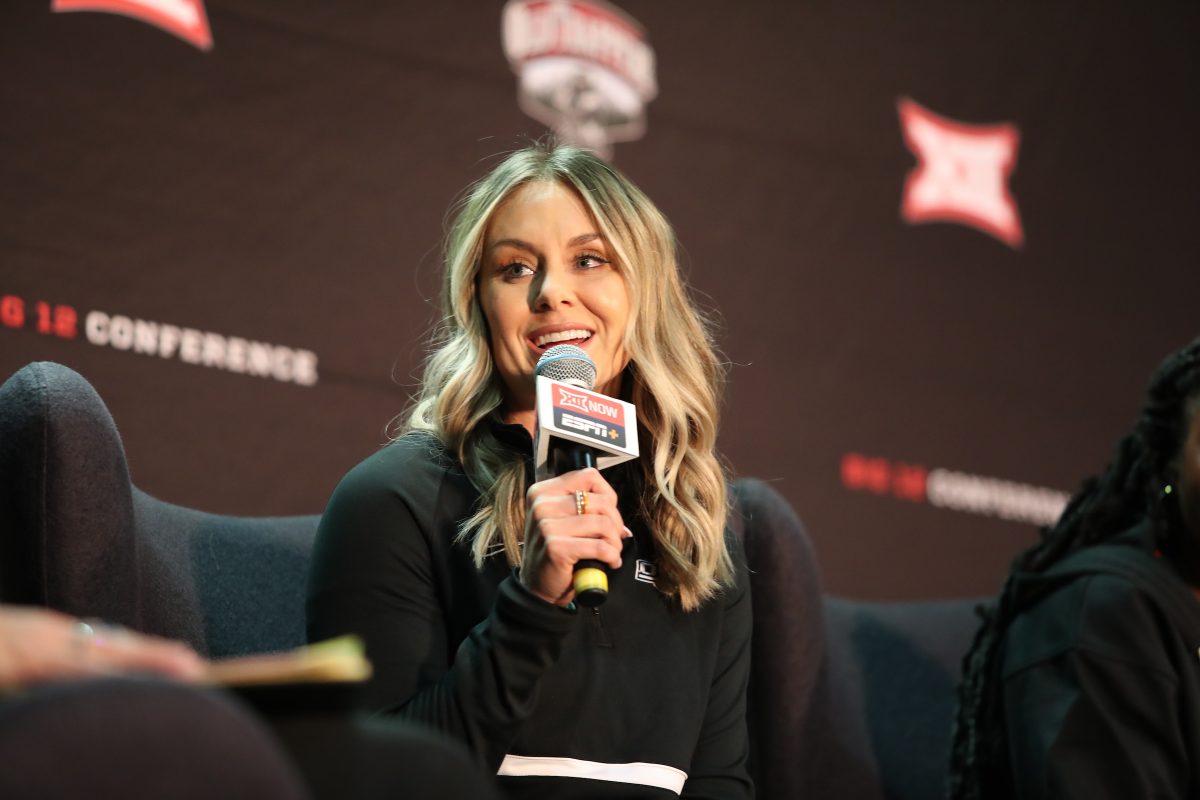 The second week of Big 12 women's basketball conference action is a wrap. Here are three takeaways from the first week of the league slate.
It's an 18-game march to March in Kansas City, and Heartland College Sports has you covered all season.
Oklahoma State Shows Progress
When Oklahoma State fell to Kansas State by six points at mid-week, one had to imagine that one of the first things coach Jacie Hoyt told her teams was something like, 'Hey, we're getting there. We're close. We just have to learn to finish a game."
The Cowgirls learned fast.
OSU's 86-82 win over Texas on Saturday represented progress. Oklahoma State had a 10-point lead going into the fourth quarter and while Texas chipped away and made a tie game at one point, the Cowgirls never gave it up. That was even after Nicole Alnatas fouled out with 20 points.
OSU found a way to scrape together enough defensive stops and enough offense to hold onto the win. Anna Gret Asi split a pair of defenders on her way to a key lay-up (yes, Texas fans, she probably walked. But we all have to make our peace with the fact that they just don't call that like they used to). And Lior Garzon hit four huge free throws to ice the game.
It was Hoyt's first Big 12 win as a head coach. It was OSU's first Big 12 win of the season, obviously.
Now what's next? Avoid what Texas Tech did last season.
The Lady Raiders did something like this last season to Texas. In the second game of Big 12 play, the Lady Raiders rolled into Austin and upended Texas, 74-61. It was a big win for Texas Tech. It could have been a springboard for the rest of the season.
The Lady Raiders won three games after that.
A win over a team like Texas can be a huge momentum swing for what Hoyt is trying to build in Stillwater. The Cowgirls crashed Bracketology last week, even though they lost their Big 12 opener. They should still be in the field on Tuesday.
But success means sustainability, and that's the only way the Cowgirls will play in the postseason in March (NCAA or NIT). That's the next step, and that next step comes against an unenviable opponent — Baylor, which hasn't lost in Big 12 action yet.
But, as I write this, it's still the '24-hour rule' for the Cowgirls, so …
The Dre'Una Drama
For most of the season I've wondered what was keeping Dre'Una Edwards off the floor. On Thursday night, she went social (media) with her perspective.
She said she finished 33 credit hours of education since she enrolled at Baylor and Kentucky won't sign her waiver. She said that Kentucky assured her they would once she held up her end of the bargain.
As for Kentucky, they went public shortly after that. The Wildcats said that they weren't asked to sign a waiver. Rather, they were asked to sign what is called a "NCAA No Participation Opportunity form." This form tells the NCAA that Edwards wouldn't have been able to participate at Kentucky had she stayed. Kentucky coach Kyra Elzy said it would have been "incorrect" to sign the form, as Edwards could have played at Kentucky had she stayed.
Complicating matters is that this was the second time Edwards had transferred. Under NCAA rules she needs a waiver. Kentucky told ESPN.com that it told Edwards what she would need to do in order to transfer and be eligible this season during a conversation in March. Kentucky said she would not be eligible this season unless she graduated.
This is where the 33 credit hours is critical. Most schools have a 'residency' requirement and it's not geographic. Most require a student that transfers in to take at least 30 credit hours at that school to be eligible for graduation.
That would make Edwards eligible, unless of course she hadn't met other requirements based on her transfer.
So who's right? It's impossible to say and it may not matter anymore. It's early January and the NCAA would still need to grant Edwards' waiver. Just last month, the NCAA wouldn't award West Virginia's Jose Perez a waiver to play this season after Manhattan fired its head coach two weeks before the season.
This is the same NCAA that has granted waivers in consecutive seasons to players like Devin Askew, who has played at Kentucky, Texas and Cal in consecutive seasons and, as far as I know, doesn't have a degree yet.
Edwards likely won't wear a Baylor uniform this season. She's already used her redshirt. But she should have a COVID waiver to use if she wants to return next season.
Meanwhile, Baylor is doing all right without Edwards, especially Sarah Andrews.
Is TCU Facing a Decision Soon?
While the football team is making a College Football Playoff run and the men's basketball team is a Top 25 team, the women's basketball team is closing in on the one-year anniversary of its last Big 12 win — Jan. 19 against Texas Tech. The Horned Frogs have lost their last 17 Big 12 games, including its Big 12 Tournament loss last season.
Head coach Raegan Pebley coached the third-best team in the Big 12 in 2019-20, one that was probably headed for its first NCAA Tournament berth under her guidance had COVID not canceled the tournament. Now? The Horned Frogs have won 22 games since then.
TCU athletic director Jeremiah Donati wasn't shy about parting ways with Gary Patterson, and the former head coach has a statue in front of the TCU athletic complex. If this keeps up, will Donati wait to pull the trigger after the season ends or before? Especially after seeing both West Virginia and Oklahoma State turning around in a season?
You can find Matthew Postins on Twitter @PostinsPostcard