Big 12 News
Oklahoma Hires Texas Tech WR Coach Emmett Jones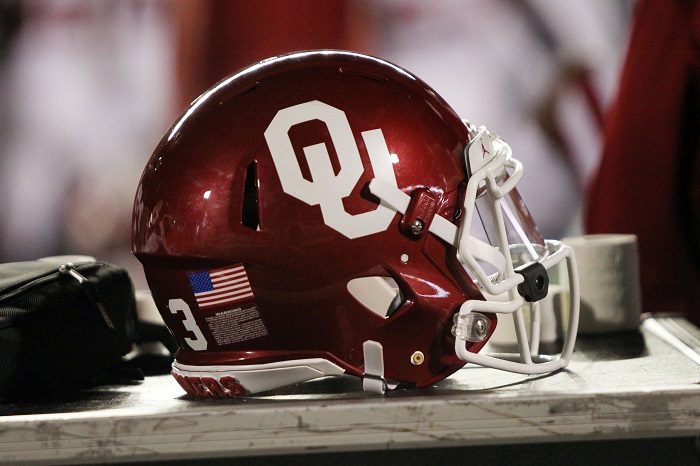 Oklahoma has hired Texas Tech assistant Emmett Jones as its wide receivers coach and passing game coordinator.
The Sooners are coming off a 6-7 season in 2022, their first losing season since 1998, and were wildly inconsistent throughout the year.
Longtime offensive assistant Cale Gundy was dismissed just before the 2022 season started, leaving the Sooners to elevate L'Damian Washington to the interim wide receivers coach. Washington was cast into a difficult situation and while there were bright spots from time to time, Oklahoma's wide receivers were not up to par in 2022.
With Washington unable to nab the full-time job, Jones will take over the position in Norman. One of the best recruiters of the state of Texas, Jones is a major get for Venables' staff and will help bolster a position of need for the Sooners.
"Couldn't be more excited to welcome Emmett, his wife, Marlo, and their children, Emily and Emmett, to the OU family," Oklahoma head coach Brent Venables said in a statement. "Coach Jones is a great teacher of the game with a track record of positional development at the highest level. He's produced some great collegiate players who have gone on to the NFL and he's been around some of the brightest minds in college football in Kliff Kingsbury and Lance Leipold, and of course Joey McGuire this past year at Texas Tech. He's been incredibly successful wherever he's been, including in the high school ranks in the Dallas area. He's a coaching giant in Texas high school football.
"Emmett's been a connector at every stop. He's personable and relational. He's tough and demanding. Everywhere he's been he's made those places better. And everyone who's had a chance to be coached by him or work with him has nothing but incredible things to say about his character, his coaching acumen and his relationship-building ability. What I love about Emmett is he recognizes the University of Oklahoma's brand and the stage we're on, and wanted to be a part of it. He jumped at the opportunity to join this program and that means a lot. Many of our coaches know him and have been around him personally and professionally, and they all have incredible things to say about him and his family. The Jones family's got juice and energy and will really fit in well in the Norman community."
Jones will inherit a less-than-ideal situation with the Sooners losing four of its top six pass-catchers, including star wideout Marvin Mims. Mims totaled 54 receptions for 1,083 yards and six touchdowns while averaging 20.1 yards per catch (third nationally) in 2022, and declared for the 2023 NFL Draft.
Jalil Farooq, the second-leading wide receiver in 2022, had 37 receptions for 466 yards and five touchdowns. Oklahoma will return less than a third of its wide receiver production last season and is in the hunt for several names in the transfer portal.
With Jones now on staff, expect Oklahoma to be in the mix for the best wideouts in the Dallas-Fort Worth area, as well as the rest of the Lone Star State.