Big 12 News
Oklahoma Loses Assistant Coach L'Damian Washington to Western Kentucky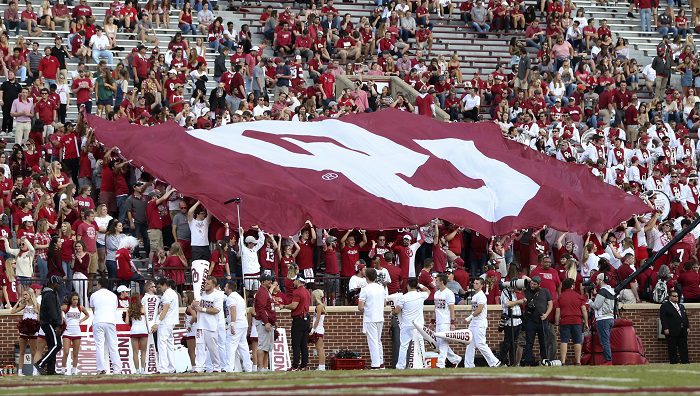 One day after the Oklahoma Sooners hired Emmett Jones as its next full-time wide receiver coach, the man that held that job on an interim basis in 2022 has found work elsewhere.
L'Damian Washington, who stepped in as the Sooners' wide receiver coach after Cale Gundy resigned this summer, is taking the same job at Western Kentucky.
Although Oklahoma didn't keep him as the full-time position coach, Brent Venables was hoping to retain Washington in some sort of expanded role going forward.
"We're trying to keep L'Damian in an enhanced role," Venables said after hiring Emmett Jones on Tuesday. "He jumped right in the 'A' gap and did a fantastic job of making us better in our first season, improving our players and our offense. He's been bold and courageous and has been connected to both players and staff. I'm very thankful for his contributions and we're fighting like heck to keep him here. He brings tremendous value to our staff, our locker room and that position group."
Ultimately, Washington felt that it was in his best interest to take another opportunity and said his goodbyes via Twitter on Wednesday.
Now, the Sooners will move forward with Jones, the wide receivers coach and passing game coordinator, and will need to fill the analyst void left by Washington's departure.