Big 12 News
Clemson Officially Hires Garrett Riley as OC, Quarterbacks Coach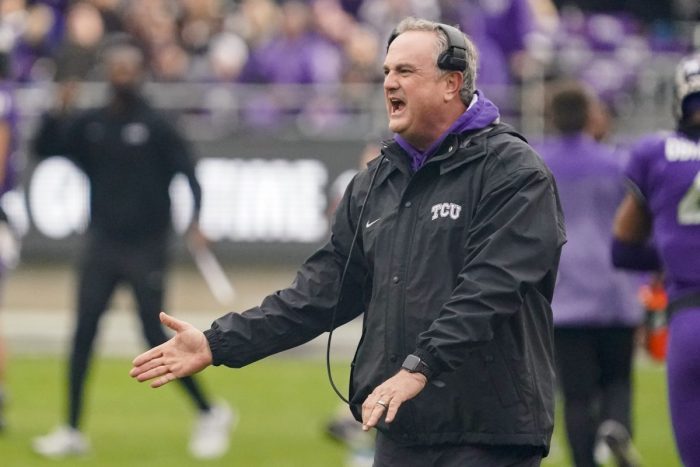 The Clemson Tigers have announced that they have hired former TCU offensive coordinator, Garrett Riley as offensive coordinator, and quarterbacks coach.
Clemson is focused on competing with college football's best and has done that consistently in the past. TCU, everyone's cinderella story is losing its biggest asset outside of head coach Sonny Dykes.
According to Brett McMurphy of Action Network HQ, TCU offensive coordinator Garrett Riley has been hired by Clemson and is set to become the new play-caller for the Tigers.
"I am honored and excited to join the Clemson Family," Riley said. "The opportunity to join a program with such a rich tradition and renowned culture was simply too good for me to pass up. I have always had a tremendous amount of respect for Coach Swinney and the program he has built. I am appreciative of the faith that he, Graham Neff, Clemson's administration and the entire Clemson community have placed in me."
Riley was the recipient of the 2022 Broyles Award, which is presented annually to the nation's top assistant coach. His unit ranked ninth in scoring offense (38.8 ppg) and 27th in total offense (455.0 ypg) and was a major part of TCU's 13-2 season. Riley's loss is a massive one, as he has served as Sonny Dykes' play-caller since 2020.
New OC Garrett Riley is going to be paid $1.75 million per year with a signing bonus of $300,000 according to Grace Raynor of The Athletic.
With Sonny Dykes program losing Garrett to Clemson, trying to find a replacement play-caller for the Horned Frogs will be a major off-season storyline to follow.