Trending Now
Bill Filed to Keep Washington, Washington State in Same Conference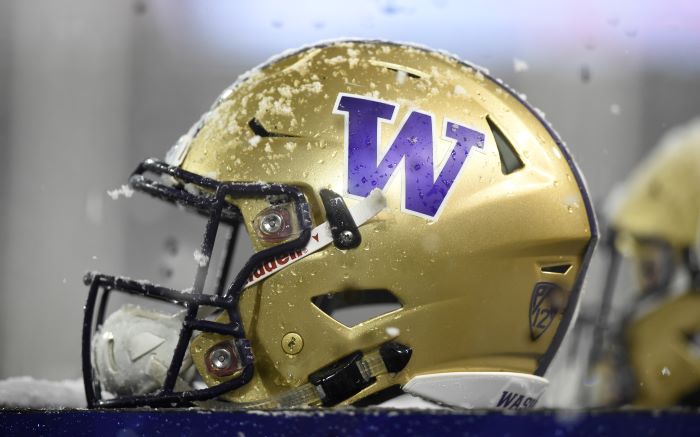 With conference realignment back in the forefront the last 18 months across college athletics, one state is doing everything it can to keep its two major universities aligned.
A bill proposed in this year's Washington State legislative session seeks to keep Washington's two major universities in the same conference and aims to give state lawmakers input on a realignment decision. The measure's primary sponsor, Sen. Drew MacEwen, R-Shelton, hopes to see Washington and Washington State remain in the same conference.
The boards of regents for both schools could jointly recommend participation in a different athletic conference, but a move would be subject to approval by the Legislature, the bill's text states.
In 2021, the huge news came down that Oklahoma and Texas would be leaving the Big 12 Conference for the SEC. And then, this past summer, in news that hit closer to home for these two programs in the Pac-12, USC and UCLA decided to bolt for the Big Ten.
Given the continued uncertainty around the future of conference alignment, Washington politicians are doing everything they can to have a say in the matter.
"I think that both of those schools have rich history in this state, and I don't think that decision should be made without public input via the Legislature," state senator Drew MacEwen said of his proposal in an interview with the Kitsap Sun. "The intent of that bill is to, one, keep UW and WSU together, so we don't end up losing one to a different conference and the other one is left in a conference that is dwindling, that being the Pac-12, and then at the same time, having the Legislature have input and oversight and approval of any major conference realignments. Looking at it from the taxpayer's viewpoint, I think we have every right to do that and make sure that we honor our rich tradition in this state of both those schools."
But as MacEwen noted, this is not a done deal yet. "At the end of the day, the Legislature has got to approve it," he added. "The intent of that is that we would keep the two schools together to preserve the traditions that have existed since statehood between the two schools. I look at it from that viewpoint that one can't leave without the other."
There have been plenty of rumors that Washington and Oregon could be a packaged deal to a future conference, leaving Washington State potentially without a home. But if this legislation were to pass, that would make such a move much more difficult.