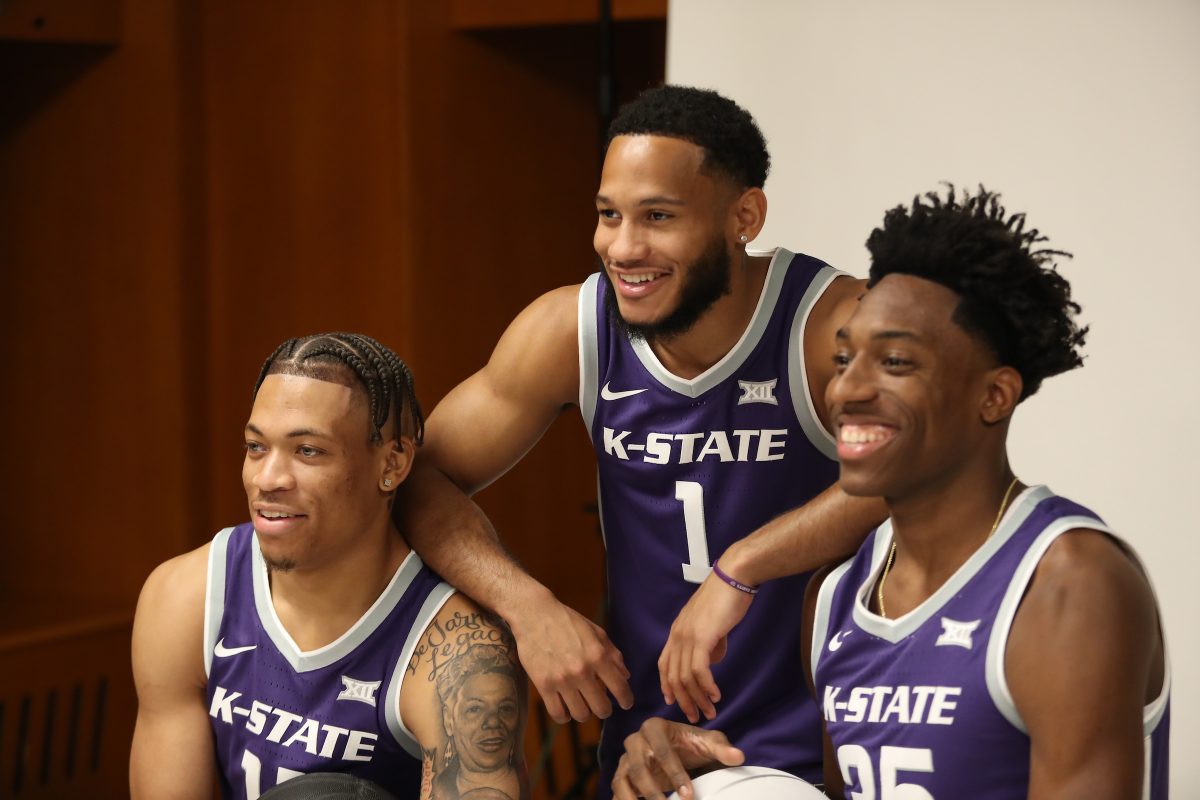 The Kansas State–TCU game is in the Draft Kings Daily Fantasy Sports pool for men's college basketball as Big 12 play continues on Saturday.
This season, when Big 12 games are part of the pool at Draft Kings, I'll provide my recommendations based on the lineup I'm playing that day.
In this case, since it's a specific game for just Kansas State and TCU, the recommendations are for a six-player team, with one selected player — the captain — getting 1.5 times the fantasy points. The salary cap is $50,000.
The goal is to fill out a complete Big 12 lineup. With two teams and six slots, we can do just that.
Here is Saturday's lineup/recommendations:
Captain
G Markquis Nowell, Kansas State ($17,100)
With six players, the salary cap numbers jump significantly from a normal eight-player game. So one has to be a bit judicious here. Or, you can throw caution to the wind and pick Nowell, who is doing things that no college players has done in years, or ever. For instance:
As hot as Nowell is right now, you have to ride the wave and take the chance that he'll keep producing. He's been consistent enough — averaging 38.9 fantasy points per game — and I'd be happy getting 50 percent extra on top of his average.
That means, of course, that I'll have to be picky about what I draft the rest of the way. To balance things out, I'll take two Kansas State players and three TCU players to fill out the team.
The Remaining Five
TCU: G Mike Miles ($8,800), G Damion Baugh ($8,000), F Xavier Cork ($1,600)
Kansas State: F Keyontae Johnson ($8,800), G Cam Carter ($4,200)
For the Horned Frogs, I'll snag the 1-2 punch of Miles and Baugh in the backcourt. The pair are each averaging 30 fantasy points per game and against a team like Kansas State — which has given up bushels of points lately — both could have huge games. As for Cork, he's a solid depth player who is capable of putting up 15 fantasy points or more, depending on the circumstance. This could be a game where Emanuel Miller gets into foul trouble, and if so that allows Cork to get valuable time.
Johnson averages 33 fantasy points per game and he costs less than $10,000 in cap space. He's proven that even when Nowell has huge games, he can produce, too. Carter is coming off a solid game and is averaging 15 fantasy points per game. He scored 30 fantasy points in that win over Texas, and Saturday's game could end up being that kind of game.
Scoring system: Point: +1 Pt; Made 3pt Shot: +0.5 Pts; Rebound: +1.25 Pts; Assist: +1.5 Pts; Steal: +2 Pts; Block: +2 Pts; Turnover: -0.5 Pts; Double-Double (Max 1 Per Player: Points, Rebounds, Assists, Blocks, Steals) +1.5 Pts; Triple-Double: Max 1 Per Player (Points, Rebounds, Assists, Blocks, Steals): +3 Pts
You can find Matthew Postins on Twitter @PostinsPostcard