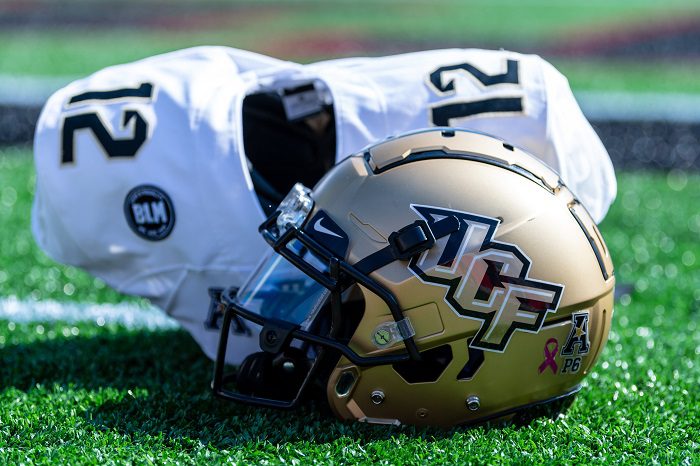 The UCF Knights are eagerly waiting for their chance to show the Big 12 conference what they are made of during the 2023 season when they make the leap from the AAC. The Knights are one of four new additions to the Big 12 including BYU, Cincinnati, and Houston.
Prior to the release of the 2023 Big 12 football schedule (any day now!), reporter Jason Beede of the Orlando Sentinel captured the Knights football field sporting their official Big 12 logo.
UCF first fielded a varsity football team in the fall of 1979 as an NCAA Division III program and reached the Division I, FBS level, in 1996, becoming the first program in NCAA history to have played in all four divisions of football. The Knights were FBS Indepedent from 1996 to 2002, then made the move to the Mid-American Conference, followed by Conference USA from 2005 to 2012, and then spent the last nine years in the American Athletic Conference.
The Big 12 Schedule is expected to release sometime in the month of January and with UCF set to clash with the new addition teams as well as the previous ten, the Knights are more eager than ever.
UCF finished their season off at 9-5, second in the AAC and with a cast of returning players, the Knights have a real chance to compete.