Trending Now
Alabama Basketball Player Darius Miles Arrested for Murder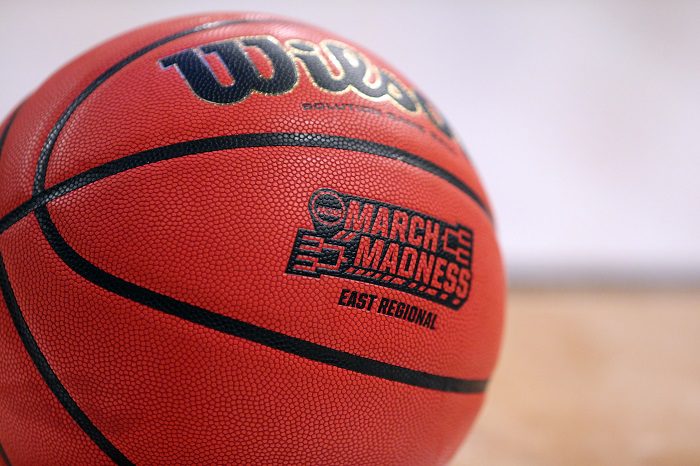 Alabama men's basketball player Darius Miles and one other man have been arrested and charged with capital murder in connection to a fatal shooting in Tuscaloosa early Sunday morning.
According to reports Miles, 21, and 20-year-old Michael Lynn Davis allegedly opened fire at a vehicle in an area near campus known as "The Strip," killing 23-year-old Jamea Jonae Harris.
Miles was booked into Tuscaloosa County jail around 6:45 p.m. ET on Sunday, according to ESPN. In an official statement, the University of Alabama announced that the junior forward from Washington D.C. is no longer with the team.
"At this time, it appears that the only motive was a minor altercation that these individuals had with the victim as they were out on The Strip," Tuscaloosa Police Captain Jack Kennedy said in a news conference Sunday evening. He also said that the victim and Miles did not appear to have any previous relationship.
Kennedy says the driver of another vehicle, in which Harris was a passenger, approached campus police near Bryant-Denny Stadium at about 1:45 a.m., saying that someone had shot into the vehicle and he fired back. One of the suspects was treated for non-life-threatening injuries at a local hospital, and Kennedy declined to disclose who fired the gun or who was hurt.
"The University of Alabama's utmost priority is the safety and well-being of the campus community," Alabama said in a statement. "We are grieved by the incident that occurred near campus last night and extend our deepest condolences to the victims' family and friends.
"We are grateful for the quick and thorough response of law enforcement and emergency response teams, and we will continue to fully support the ongoing investigation," the statement continued. "We were made aware of the recent charge against student-athlete Darius Miles; he has been removed from campus and is no longer a member of the Alabama men's basketball team."
In a video posted by AL.com, Miles can be seen as he is escorted into a police vehicle on Sunday afternoon.
Miles appeared in six games for the Crimson Tide this season, most recently on December 20, when he scored two points in No. 4 Alabama's 84-64 win over Jackson State.