Baylor Bears
Baylor vs. Texas Tech Basketball: Daily Fantasy Picks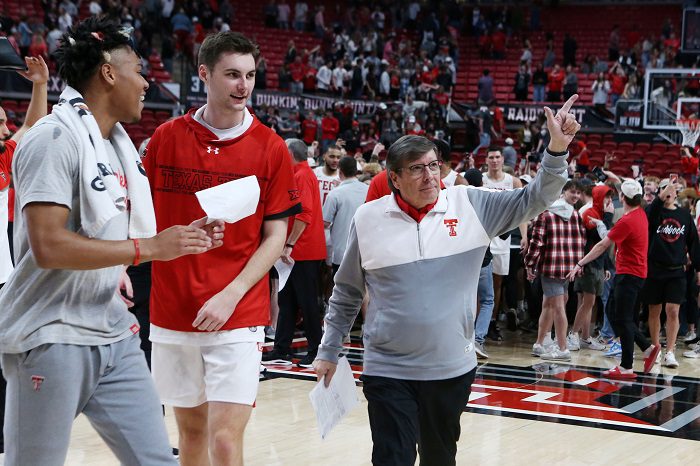 Baylor and Texas Tech are part of a set of games in the Draft Kings Daily Fantasy Sports late evening pool for men's college basketball as Big 12 play continues on Tuesday.
This season, when Big 12 games are part of the pool at Draft Kings, I'll provide my recommendations based on the lineup I'm playing that day. In this case, the recommendations are for a Classic game, which features eight players — three guards, three forwards and two guard/forwards (utility). The lineup must contain players from at least two different games. The salary cap is $50,000.
The goal is to fill out a complete Big 12 lineup. You can find my specific recommendations for other games on Tuesday at Heartland College Sports. For this game, I'll pick three players from Baylor and three players from Texas Tech, and then two players from the rest of the pool.
Here is Tuesday's lineup/recommendations:
Baylor
F Jalen Bridges ($6,800), G LJ Cryer ($5,300), G Dale Bonner ($3,200)
Bridges is posting at least 22 fantasy points in each of his last five games and had a double-double against West Virginia last week. He's settled in as Baylor's top scoring option in the frontcourt. Cryer is coming off a game in which he connected on four 3-pointers against Oklahoma State, which is an elite defensive team. He'll get openings as Tech pays attention to LJ Cryer and Keyonte George. Bonner is cheap points, and if either Flagler or Cryer gets into foul trouble, he'll get more playing time. There's a reason I'm playing it this way, as opposed to grabbing Flagler or George.
Texas Tech
G De'Vion Harmon ($6,900), F Kevin Obanor ($6,900), G Jaylon Tyson ($5,800)
Baylor's defense isn't particularly good right now, and they're playing more zone than they usually do. So I want to load up on Red Raiders here, since they're desperate for a Big 12 win. Harmon has been quite consistent in the backcourt for Texas Tech all season and he'll get you points, rebounds and assists for a balanced box score. Obanor will do the same and his ability to stretch defenses out will help create driving lanes for Tyson, who is listed as a guard but can work inside, too. I took him over Pop Isaacs, who has been a bit up-and-down lately.
There was a temptation to grab Fardaws Aimaq here, in just his second game back. But he has a high cap figure ($8,800) and the game after the return from an injury can be a bit hard to predict. Besides, Baylor will play a lot of attention to him, and that helps the rest of the Red Raiders. Aimaq's time will come, fantasy-wise.
The Other Two
With $15,100 in cap space, here are the other two non-Big 12 players I picked from the pool in this game:
Clemson F Hunter Tyson ($9,300)
Clemson G Brevin Galloway ($5,400)
–
Scoring system: Point: +1 Pt; Made 3pt Shot: +0.5 Pts; Rebound: +1.25 Pts; Assist: +1.5 Pts; Steal: +2 Pts; Block: +2 Pts; Turnover: -0.5 Pts; Double-Double (Max 1 Per Player: Points, Rebounds, Assists, Blocks, Steals) +1.5 Pts; Triple-Double: Max 1 Per Player (Points, Rebounds, Assists, Blocks, Steals): +3 Pts
You can find Matthew Postins on Twitter @PostinsPostcard