Big 12 News
Jerome Tang Calls Out K-State Fans for Allowing Jayhawks to Live 'Rent Free in Our Heads'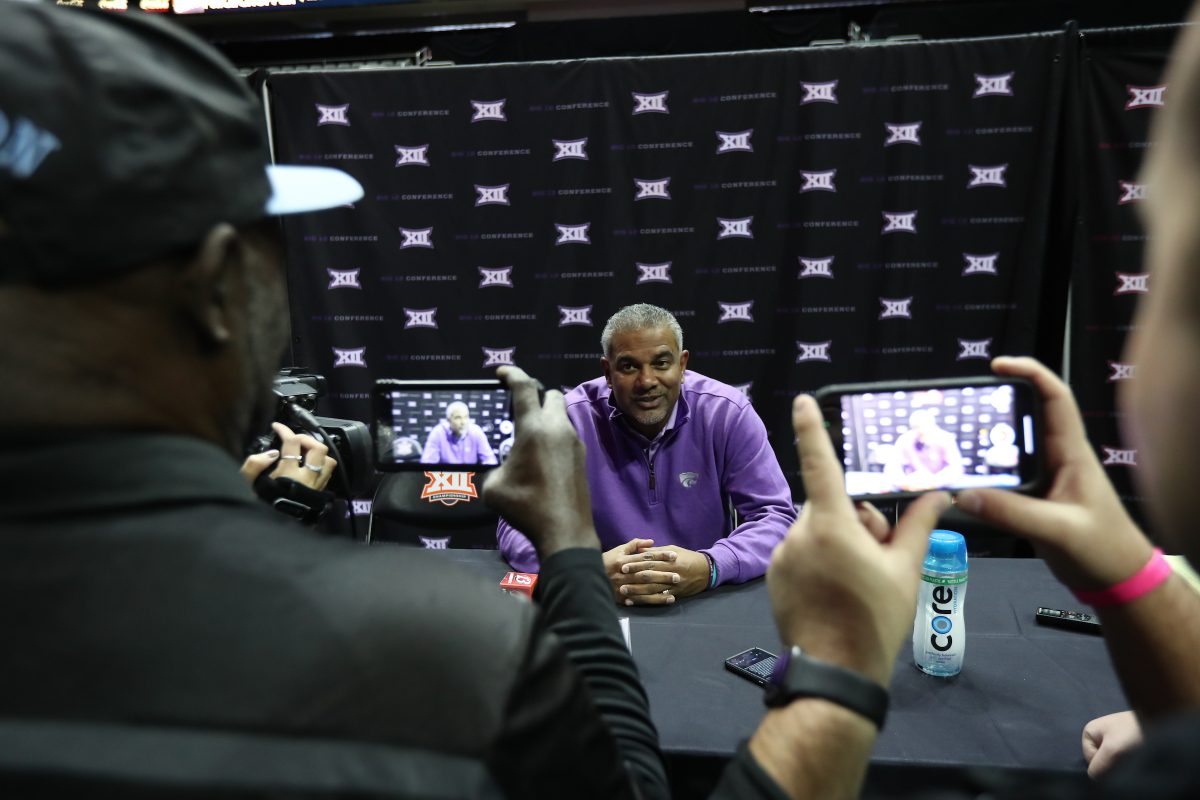 Ahead of the Sunflower Showdown on Tuesday night in Manhattan, K-State coach Jerome Tang is calling out his own fans, sort of. Tang is desperating wanting his own fan base to reevaluate its relationship with the Kansas Jayhawks.
He understands the rivalry, but admitted on Monday he thinks too many Kansas State fans are letting the Jayhawks live "rent free in our heads".
During his Monday press conference, Tang said, "My message to our students, I don't want them to show up to the game and yell and scream, and I don't want our fans to show up to the game because they hate the other team. I want them to show up because they love Kansas State. Every guy on our roster didn't pick this school because they hated somebody else, they picked this school because they love us as a staff, they love this community and they love this university."
Tang went on to say, "I know I'm going to upset some people. I feel like we, the Kansas State community and family, allow them to live rent free in our heads way too much."
Here are Tang's full comments.
He also went on to put this game on Tuesday night in perspective, "This is one game in the conference. If we win, we get one win. If we lose, we get one loss. That's it."
It's obvious that Jerome Tang is trying to change the "little brother" mindset that K-State fans have against Kansas, especially when it comes to basketball. However, rivalries are what make college sports great. So while this is an admirable pitch from Tang, and we hope he has success with it over time, it might be hard to achieve his desired outcome by Tuesday night.
The Wildcats are 15-2 on the season and tied for second in the Big 12 with a 4-1 conference record, while ranking No. 13 this week in the AP Poll. The Jayhawks are 16-1 (5-0) and ranked No. 2 in the country. Tip off on Tuesday night is set for 6:00 p.m. CST.