Uncategorized
Three ways to improve your College Football predictions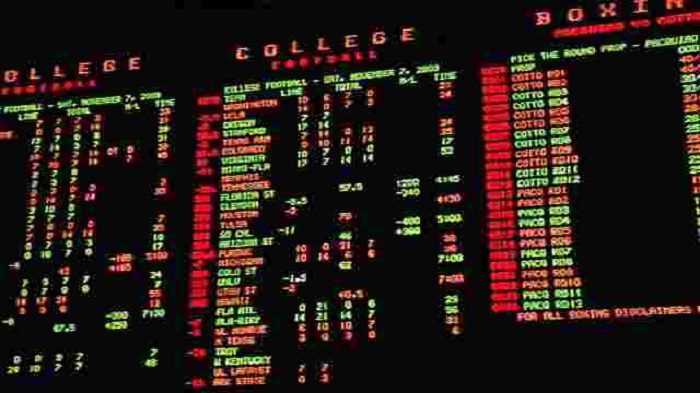 College Football is nothing if not unpredictable. Each week of the season brings at least one shock result and major upset, with a supposed underdog baring their teeth to snatch victory. That's one of the reasons why it's so popular across the United States and worldwide. When settling down to watch a match on television or making your way to the stadium to soak up the atmosphere, you can never tell what will happen. The favorites can live up to expectations and crush the opposition, but they can just as quickly suffer an off day and slip to defeat.
College Football is most popular in the United States, but that unpredictability and the high-scoring games help attract a global audience. Matches are shown on live streaming apps in the United Kingdom, Ireland, France, and as far afield as Australia. If you are a football fan, you'll know the value of the game at the college level. It's where the stars of tomorrow cut their teeth before progressing to join the National Football League, where they perform in front of millions each week.
The unpredictability of games appeals to fans and casual followers alike, but it can be a nightmare when attempting to make predictions. Online Super Bowl betting can be easier to get right that calling the outcome of a standard College Football fixture. That puts many potential backers off as it can seem near impossible to bag a profit. But you can do a few things to increase your strike rate on the NCAAF. Tricks used by professional bettors can help you predict the outcome, even without wagering on the match.
We have enlisted the help of an online betting expert with over two decades of experience working on the Vegas trading floors for major sportsbooks. They share with readers the free methods used by the trading teams and the sharks – bettors that are right far more than they're wrong when covering College Football.
Google Images Creative Commons Licenses
Research 
The internet is a sea of information relevant to football fans, and this extends into the college leagues. There is no quick fix to calling the winner of a match or predicting which player will have a great game. Your results will represent the amount of work you put in. It's not any more complicated than that. 
Carry out in-depth research on every match. The more you know about a game and the teams involved, the more reliable picks you'll make. It's impossible to know too much about a fixture, but there are some areas to focus on that can speed things up a little. 
Check the recent form of both teams. Do they head into the match on a winning streak or a run of defeats? Does a team seem to struggle at a particular venue, or is there a player that raises their game against one opponent and can be relied on to score? All this information can be found for free on the best College Football sites and apps. There's no need to go digging through the archives.
Trends 
Do you ever follow the trends when making predictions on a match? You'll be shocked at how often they can lead you to a winner. But what are the trends besides the most helpful information for sports bettors?
Every sports fixture, from College Football to the Kentucky Derby, has a strong line of trends that can be traced back through the years. How far you're willing to go to find a strong prediction is your call. Look for patterns in past results. Does a team have a long winning run over an opponent, or perhaps two sides always produce a high-scoring match. 
Some officials are quicker to dish out discipline than others, while a coach's style of play doesn't work against a rival. You don't go into a match looking for a trend, though. It's better to keep an open mind and allow one to reveal itself as you pour over the stats.
Check on the professionals 
Never be quick to dismiss the predictions and odds of the leading sportsbooks. Remember, it's their job to research a game, and the success of a business relies on them getting it right. 
The odds shouldn't be the first thing you look at, as you don't want them to sway your decision. But it's always good to know who the bookies are backing.