Big 12 News
West Virginia Elevates RB Coach Chad Scott to Offensive Coordinator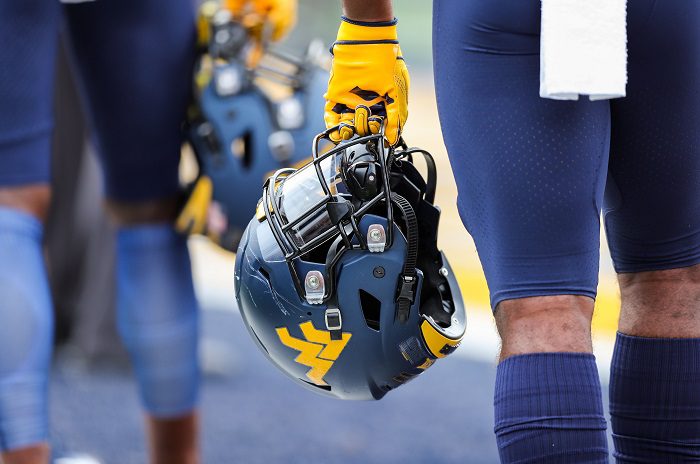 West Virginia has named its new offensive coordinator and it is somebody that is already on staff in Morgantown, as Mountaineers' running back coach Chad Scott will be the program's new play-caller.
Scott has been with the Mountaineers for five seasons under head coach Neal Brown and coached running backs in each of the previous four years. He also served as the team's co-offensive coordinator for the first three seasons before acquiring the title of run game coordinator in 2022.
Scott will continue to serve as the team's running backs coach in addition to his new duties as offensive coordinator.
"Chad knows what our strengths are, and he has earned this opportunity. I have coached with him for 13 years, and I trust him and the positive energy he brings every day to our team," Neal Brown said in a statement. "Coach Scott has been a part of elite offenses in the past at Troy, Texas Tech and North Carolina and that experience has prepared him for this leadership role. The fact that he has built strong relationships with our players and is a tremendous teacher of the game will have a positive effect on our entire offensive unit."
According to West Virginia's statement, the Mountaineers' running game averaged 171.5 yards per game in 2022 as Scott built a unit strong of depth and consistency. Running backs Tony Mathis, Justin Johnson, CJ Donaldson and Jaylen Anderson combined for 1,793 yards and 18 touchdowns. The Mountaineers have had a 1,000-yard rusher twice in Scott's four years as position coach.
"I appreciate Coach Brown's confidence in me to take this next step in my coaching career and become the offensive coordinator of the Mountaineers," Scott said. "We have a strong nucleus returning, and we know what we need to do to be successful on offense. It's time to get to work."
Prior to WVU, Scott worked with Neal Brown at Kentucky (2013-14), Texas Tech (2010-12) and Troy (2007-09). He also was a teammate with Brown at Kentucky. He came to Morgantown after serving as the tight ends and hybrids coach at North Carolina from 2016-18.