Baylor Bears
Baylor to Hire Oregon State RB Coach AJ Steward: Report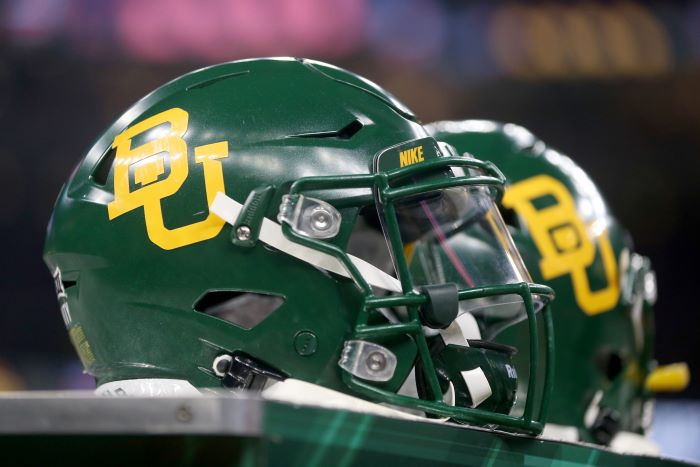 Baylor running back coach Justin Johnson left the Bears' program last week to take the wide receiver job at Texas Tech. Johnson's departure left a void for Baylor on the offensive side of the ball, and on Tuesday the Bears appear to have found their replacement.
According to a report from SicEm365, Oregon State running back coach AJ Steward will leave Corvallis for Waco to take the same position on Dave Aranda's staff.
In 2022, Oregon State finished with a 10-3 record and the running game was a major part of the Beavers' success. Chewing up 196 yards rushing per game, the Beavers rode the fourth-best rushing attack in the conference to 36 rushing touchdowns, which was third in the league.
In Steward's first season at Oregon State, the Beavers rushed for 212 yards per game and 33 touchdowns. That year, under Steward, senior B.J. Baylor became the first Oregon State running back to lead the conference in rushing since Steven Jackson in 2003, totaling 1,337 yards on the ground. Baylor was named All-Pac-12 First Team and honorable mention All-American.
This season, true freshman running back Damien Martinez rushed for 982 and seven touchdowns on 161 carries and was named the Pac-12 Offensive Freshman Of The Year and All-Pac-12 First Team. 
Prior to his time in Corvallis, Steward spent 2018 and 2019 at BYU under offensive coordinator Jeff Grimes, who now calls the plays at Baylor. He also coached alongside current Baylor O-line coach Eric Mateos in 2019 at BYU. The reunion will be a joyful one as both Grimes and Mateos have had good units in Waco and Steward brings all kinds of promise to the running back room going forward.