Big 12 News
Oklahoma State Leads Three Big 12 Teams in D1Baseball Preseason Top 25 Poll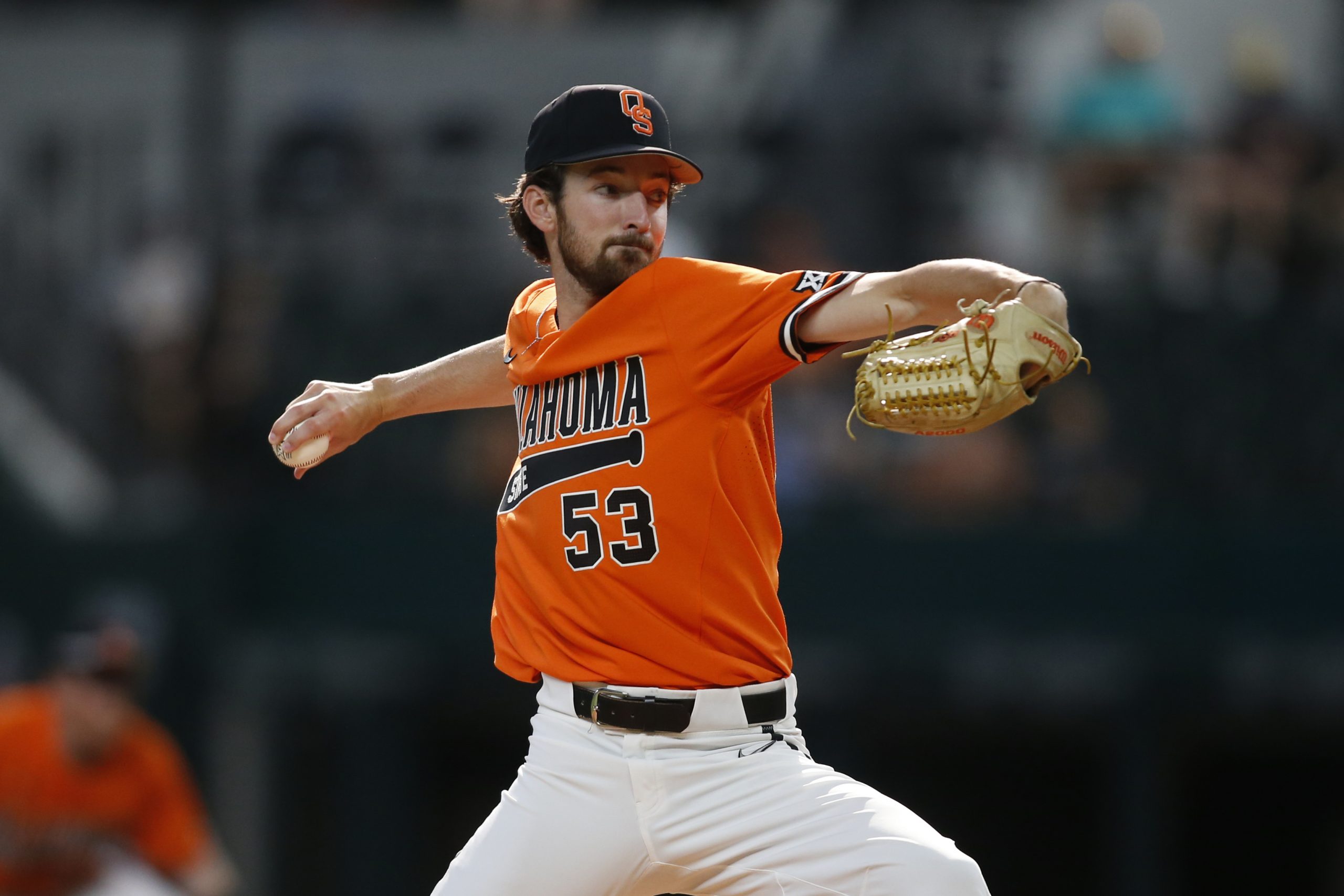 It's nearly time for some Big 12 baseball, and that means that it is officially time for the 2023 D1Baseball Preseason Top 25 Poll.
The Oklahoma State Cowboys lead the way for the Big 12, coming in at No. 9 in the Preseason Top 25. Oklahoma State is coming off a 42-22 season in 2022 when they finished No. 17 in the nation. They return a majority of their production in 2023 and should be the team to beat in the Big 12 race this spring.
Coming in at No. 15 is the TCU Horned Frogs, who ended last season ranked 23rd after dropping out of the College Station Regional. TCU had a 16-8 record in Big 12 play in 2022, holding a one-game lead over the trio of Oklahoma State, Oklahoma, and Texas Tech, all with a 15-9 record in Big 12 play.
At No. 24 is Texas Tech, who finished 39-22 last season and is ranked right where they left off in 2022. Texas Tech has been an annual contender in the Big 12 under Tim Tadlock and will hope to continue that trend in 2023 as well.
Surprisingly, the defending Big 12 champions and national runner-up Oklahoma Sooners were left off the Preseason Top 25 after finishing No. 2 last season with a 45-24 record. The Sooners did lose a bunch of production from last year's team, but should again be at least be competitive in the Big 12 race.
Here's a look at the entire D1Baseball Preseason Top 25.
LSU
Tennessee
Stanford
Ole Miss
Texas A&M
Wake Forest
Florida
Arkansas
Oklahoma State
Vanderbilt
East Carolina
North Carolina
Maryland
Virginia Tech
TCU
Louisville
UCLA
Southern Miss
Virginia
Alabama
NC State
Miami
South Carolina
Texas Tech
Oregon