Baylor Bears
Three Thoughts on Big 12 Women's Bracketology for Jan. 17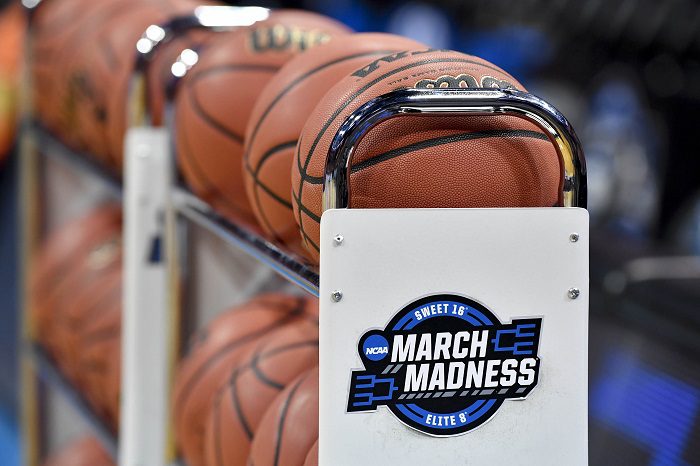 The Big 12 is back to just six teams in ESPN's most recent Bracketology for the Women's NCAA Tournament next March.
The Big 12 had seven teams last week. So which team fell out? Here are three thoughts on ESPN's latest Women's Bracketology from a Big 12 perspective.
Kansas State's Bubble Bursts
The Kansas State Wildcats would be one of the Next Four Teams out if the NCAA Tournament started today. Last week the Wildcats were firmly on the bubble, in fact, they were the last team in the tournament. After losing both games last week, that bubble burst.
Now, can Kansas State climb back in is the question?
Baylor is next, and the Bears are smarting after falling out of the AP Top 25. Last year the Wildcats stole one from Baylor in Manhattan. Wednesday's game is in Waco, but the Bears just lost there last week to Oklahoma State. If there was ever a time for the Wildcats to steal a road win, it's right now.
TCU on Saturday offers the Wildcats a chance to beat a team that hasn't won a Big 12 game. From there, it's Kansas, Iowa State, Texas Tech, Oklahoma, Baylor … you get the idea.
It's gonna be an uphill climb for sure.
Big Seed Swings
There were some significant seed swings this week, the result of what I believe is the pecking order in the conference getting rebalanced. Some teams are getting right and some teams are struggling.
Texas moved up three seed lines to a No. 7 after wins over two ranked teams — Kansas and Iowa State.
Kansas, meanwhile, fell three seed lines to No. 9 after losses to Texas and Oklahoma, which is part of a three-game losing streak that started against Baylor.
Iowa State fell back two seeds after its loss to Texas. Baylor dropped two spots, too, after two straight losses.
If the tournament started today, the only team that would host a sub-regional would be Oklahoma which moved up a rung to a No. 4 seed.
It was quite the week, and the seed changes reflected as such.
Can Anyone Else Get In?
I don't think Kansas State dropping out means the Big 12 is capped at six bids. But one thing I do find interesting is that Texas Tech and West Virginia aren't even among the First Eight Teams out of the event right now, despite quality records.
Texas Tech has 14 wins entering this week. The Lady Raiders haven't beaten a ranked team yet, and that could be the difference. Entering Tuesday, Texas Tech's No. 73 in NET. What Tech needs is some ranked wins to get some more consideration.
West Virginia just got one of those, beating Baylor on Sunday. It was the Mountaineers' first of the season. It helped their NET — the Mountaineers are ranked No. 65 — but they didn't move into the First Eight Out. Like Tech, WVU will need a few more ranked wins.
Oklahoma State is in the field on the strength of back-to-back wins over Texas and Baylor, the latter of which was ranked. Plus, both are in the Top 25 of NCAA NET. Oklahoma State is No. 50. So the Cowgirls' No. 9 seed is solid … for now.
For any of these three to stay in or crash the field, they will have to surprise a few more teams in Big 12 play.
Big 12 Teams in Projected Women's Field
The Big 12 has six teams in the field. The seeds include:
Oklahoma, No. 4 seed (Seattle Region), vs. Green Bay, at Norman, Okla. (moved up from No. 5 seed last Tuesday)
Iowa State, No. 5 seed (Seattle Region), vs. Washington or Marquette, at Blacksburg, Vir. (moved down from No. 3 last Tuesday)
Baylor, No. 6 seed (Seattle Region), vs. USC, at Iowa City, Iowa (moved down from No. 4 seed last Tuesday
Texas, No. 7 seed (Greenville Region), vs. Mississippi State, at Salt Lake City, Utah (moved up from No. 10 seed last Tuesday)
Kansas, No. 9 seed (Greenville Region) vs. Ole Miss, at Columbus, Ohio (dropped from No. 6 seed last Tuesday)
Oklahoma State, No. 9 seed (Greenville Region) vs. Louisville, Columbia, S.C. (was No. 9 seed last Tuesday)
You can find Matthew Postins on Twitter @PostinsPostcard.