Baylor Bears
Oklahoma, Oklahoma State Lead the Way in Big 12 Softball Preseason Poll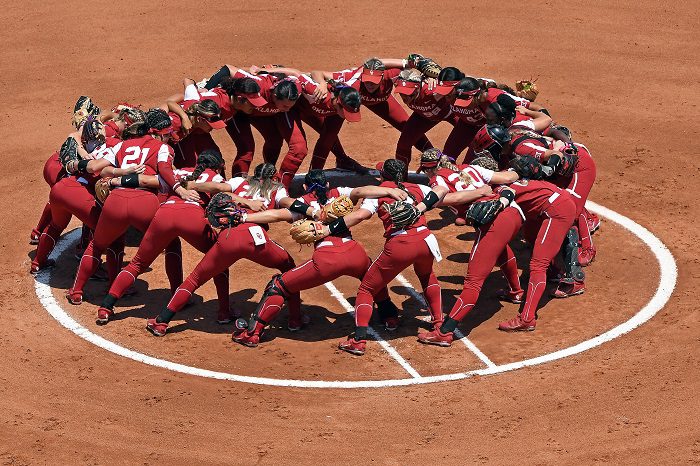 The two-time defending national champion Oklahoma Sooners have been named the favorite in the 2023 Big 12 Softball preseason poll. The conference head coaches voted in the poll this week and were not allowed to vote for their own team, according to a Big 12 press release.
The Sooners are coming off a fantastic 2022 season in which they went 59-3 overall ran through their competition from the beginning of the season to the end. The Sooners outscored opponents 64-17 in Oklahoma City to win their second-straight national championship and look poised to make another run in 2023 as they were selected as the No. 1 overall team in the country in D1Softball's Preseason Top 25.
Oklahoma State was voted to finish second in the conference for the second consecutive year and will hope to make it four-straight appearances in Oklahoma City this summer. OSU won its first-ever Big 12 softball title last season, capturing the Phillips 66 Big 12 Softball Championship in an eight-inning classic over Oklahoma, and ended the year just one win away from playing in the Championship Series against OU. Oklahoma State comes in at No. 3 in D1Softball's preseason Top 25 Poll.
Texas, the team that defeated Oklahoma State to advance to the National Championship series, was selected to finish third in the conference, marking the 13th year in a row that the Longhorns have been selected in the top three of the preseason poll. The Longhorns are ranked 14th in the National Preseason poll and will look to get back to Oklahoma City for a second-straight year.
Baylor, Iowa State, Texas Tech, and Kansas round over the rest of the poll and will likely be looking up at the trio above them unless they make major improvements from last year. Interestingly, the 2023 preseason poll is identical to last year's poll, marking the first time ever that has happened in back-to-back seasons.
This marks the 14th occasion in the last 15 years the Sooners have been chosen in the top spot and the 11th consecutive season, a league record. The preseason favorite has won the regular season title each completed season since 2013.
| | |
| --- | --- |
| 2023 Big 12 Softball Preseason Poll | |
| 1. OU (6) | 36 points |
| 2. OSU (1) | 29 points |
| 3. UT | 28 points |
| 4. BU | 20 points |
| 5. ISU | 16 points |
| 6. TTU | 12 points |
| 7. KU | 6 points |