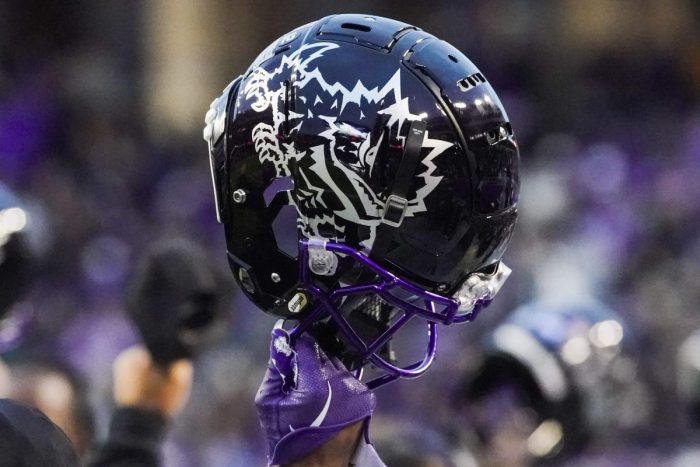 Sonny Dykes and the TCU Horned Frogs are coming off a 13-2 season in 2022 and will hope to make another run at a College Football Playoff appearance again in 2023. In order to do that, the Horned Frogs will need to replace several key contributors on both sides of the football.
The NCAA Transfer Portal has become one of the main talking points in college football circles but has also become a path by which coaches can add instant difference-makers to their roster.
Here's a comprehensive look at all of the incoming and outgoing transfers for the TCU Horned Frogs for the 2022-23 cycle.
TRANSFERS OUT (6)
Caleb Medford, WR (Three-Star)
Sam Jackson, QB (Four-Star) – California
Keeyon Stewart, CB (Three-Star)
D'Arco Perkins-McAllister, S
Quincy Brown, WR (Four-Star)
Colt Ellison, EDGE (Four-Star)
TRANSFERS IN (7)
Rick D'Abreu, EDGE (Three-Star) – East Carolina
John Paul Richardson, WR (Three-Star) – Oklahoma State
Trey Sanders, RB (Five-Star) – Alabama
Tommy Brockermeyer, OT (Five-Star) – Alabama
Jack Bech, WR (Four-Star) – LSU
JoJo Earle, WR (Four-Star) – Alabama
Avery Helm, CB (Four-Star) – Florida
All transfer portal information is courtesy of On3's transfer portal database.