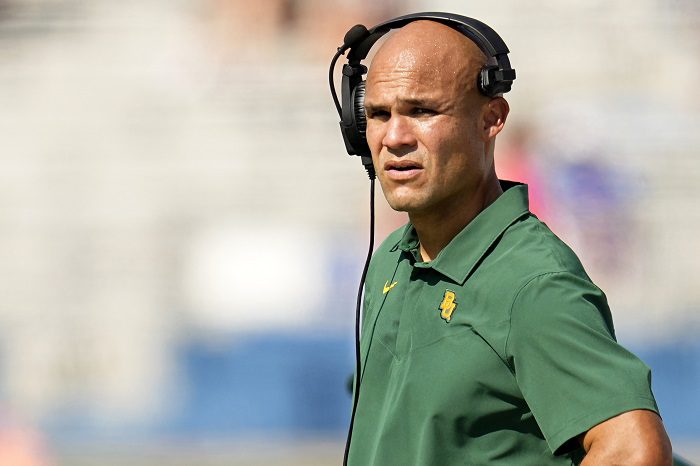 The Baylor Bears are bringing in a new signal-caller to their quarterback room with the addition of former NAU quarterback, RJ Martinez. Martinez spent time with the NAU lumberjacks last season and started seven games as a true freshman.
Martinez provides the wow factor that Baylor missed at times on the offensive side of the ball this season and with an athletic dual-threat player headed to Waco, things are looking up.
Martinez shared his decision to join Dave Aranda and the Baylor Bears via Twitter Thursday morning showcasing himself in some new threads.
In the 2021 season, Martinez was named the Big Sky Conference Freshman of the Year and finished 6th in the Jerry Rice Award voting for FCS Freshman of the Year. Martinez made his collegiate debut in Northern Arizona's 21-19 victory over the Arizona Wildcats, the first win against the Lumberjacks' in-state FBS rival since October 1932, and the program's first-ever win over a Pac-12 opponent.
Through 19 total games played for the Lumberjacks, Martinez totaled 4,590 passing yards in his first two seasons while adding 30 touchdowns and 10 interceptions. Martinez also showed off his rushing ability by notching 255 rushing yards and 13 scores on the ground.
Martinez steps into a quarterback room that is left bare following multiple Baylor QBs jumping ship and entering the transfer portal. Sophomore quarterback Blake Shapen is returning for the Bears but as the 2022 season showed, it will more than likely be an open competition for the starting job.