Uncategorized
Can Chris Holtmann turn this Ohio State basketball season around?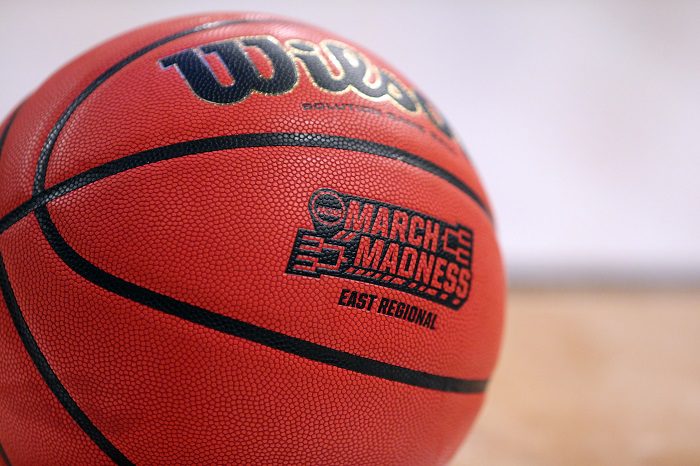 Chris Holtmann joined the Ohio State Buckeyes men's basketball team ahead of the 2017 season following a five-year stint at Butler as their assistant head coach (2013-2014) and as their head coach (2014-2017).
However, while Holtmann's Buckeyes have enjoyed five straight winning seasons during his tenure as the Ohio State head coach, the team has yet to make any noise when it matters the most, which is in the March Madness tournament.
Although the tournament was canceled in 2019-2020 due to the COVID-19 outbreak, Ohio State was bounced from the chase for a National Championship in the second round in three seasons while being eliminated in the first round back in the 2020-2019 campaign.
When it comes to the current 2022-2023 season, Holtmann's Buckeyes are not off to a great start. Ohio State sits with a 10-8 record with a 2-5 mark in the conference while in the midst of a five-game losing streak.
Can Chris Holtmann turn this Ohio State basketball season around?
With the March Madness tournament still over a month away, there is still time for Chris Holtmann to turn Ohio State's season around. However, it will have to happen fast since there are only 13 games left to play.
As it stands, the Buckeyes men's basketball team is not guaranteed to qualify for the big dance. They must win their marquee matchups against teams like Michigan, Michigan State, Illinois, and Purdue.
Currently, Ohio State is 12th in the Big Ten with a 2-5 record. Per ESPN's latest 68-team Bracketology projections, the Buckeyes are slated as the No. 9 seed in the East (New York). However, the proverbial arrow is pointing in the wrong direction.
Ohio State's National Championship Outlook
To qualify for the March Madness tournament, Chris Holtmann must turn Ohio State's season around in rapid fashion. To do so, the Buckeyes must turn their season around defensively as they are one of the worst programs in terms of points coned per 100 possessions.
Furthermore, Holtmann's Buckeyes struggle to force turnovers while slated as one of the worst teams in steals in the conference. Additional turnovers will equate to more opportunities to score the basketball. More points will equate to more wins. It is easier said than done, but it is not impossible.
Turning around a struggling defense will also help end the losing streak that Ohio State is on. The Buckeyes' current five-game slide is not unchartered waters for Ohio State under Holtmann, but it is also not common either.
In six seasons under Holtmann, this is only the fourth time in which the Buckeyes dropped at least three straight games. And normally, the team responds well once they get that initial victory to end the streak. It is a matter of when that win comes.
What is telling about this losing streak is that none of those losses were blowouts. Ohio State was in every game. Sometimes, luck is on your side, or it isn't. Amidst this five-game losing streak, Ohio State's largest margin of defeat was seven points that came at the hands of Maryland. The other four games consisted of losses by fewer than four points, three of which were decided by fewer than three.
When it is all said and done, there is still hope for Ohio State to qualify for the big dance. But if they advance, the question that comes to mind is whether or not they can get out of the first two rounds. This is a feat that Holtmann has yet to accomplish during his tenure as the team's head coach, which is now in its sixth season.
If you think Ohio State has a shot to make a run at the National Championship you can bet on them to win it all at all of the best Ohio sports betting apps. The best part is that when you sign up for a new account using the current Ohio sportsbook promo codes, you can secure a generous welcome bonus in the process. You can bet on the Buckeyes to win the men's college basketball National Championship with +6600 odds today at BetMGM Ohio.
What Is Next For The Buckeyes?
Following a three-day layoff, Ohio State will host Iowa on Saturday in a game that the Buckeyes could win on paper. Iowa is 4-3 in the Big Ten and 12-6 overall. Iowa is also 2-2 on the road while Ohio State is 7-2 at home. If there was ever a must-have game for Chris Holtmann's side, this one is it.
This upcoming matchup may be a must-win, but it will not come easy. Iowa has won four straight games overall and each of their past two matchups against Ohio State, covering the spread both times. However, both of those victories were home goes for Iowa. The last time these two teams met in Ohio State the Buckeyes took care of business with an outright win while also covering the spread back on February 4, 2021.