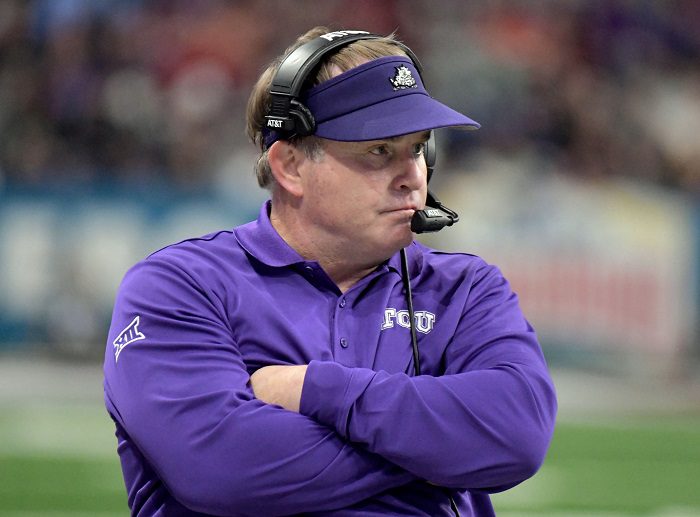 The TCU Horned Frogs made it official on Friday when they announced the hiring of new offensive coordinator Kendal Briles. Briles takes over for Garrett Riley, who took the same position with the Clemson Tigers.
Needless to say, the hire has received mixed reviews. Some fans love it, as they trust Sonny Dykes, plus Briles is considered a rising star and they stole him for a lateral position from the SEC, but some question whether or not it was the right hire given the fact that Briles was on the Baylor staff under his father that was tied up in the assault scandal.
So make of this what you will, but the official announcement from TCU came down around 8:00 a.m. on Friday morning with this tweet.
And less than two hours later, Gary Patterson's wife, Kelsey, tweeted this out.
Now, maybe it's just a cute dog photo she wanted to share on a Friday morning with all of her followers. Yes, it's possible. But, it's also entirely possible this tweet is basically a real-life meme, as her dog gives the classic "side eye" just hours after a controversial hire at the University her husband called home for the last two decades.
We aren't here to jump to any conclusions or make any assumptions. But it's either a great coincidence or an incredibly clever troll.
You decide.