Iowa State Cyclones
Former Iowa State QB Living in Bay Area on Brock Purdy: 'They Love Him Here'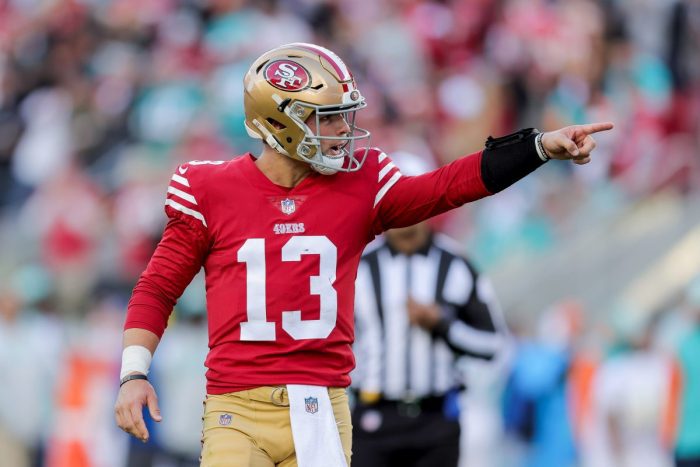 Purdymania is taking over as Mr. Erelevant continues to set the NFL world on fire. The Iowa State Cyclone continues to impress at the professional level and has a perfect 6-0 record as a starter for the San Fransico 49ers.
The Cyclone product has already garnered some major props from NFL players and Iowa State alums in his first year as the starter in San Fransico and with an incredible start to his career, many haters have become fans and now believe in Brock Purdy.
Cyclone insider Randy Peterson of the Des Moines Register spoke to former Iowa State quarterback and NFL product, Seneca Wallace and asked his thoughts on Purdy's hot start in San Fransico.
"Will Brock break the bank? I don't know if that will happen, but he's set himself up for a long career in the NFL. What he's done is he's certainly extending his career in the NFL."
Former Cyclone quarterback Austen Arnaud who lives in the Bay Area commented on the fan support Purdy's received since taking over after the injuries to Trey Lance and Jimmy Garappolo by saying, "Brock's dominating the social media around here. Kittle has the big stuff commercially, but for Brock – it's coming. They love him here."
Brock Purdy looks to continue his streak of perfection against the Dallas Cowboys in the divisional round this Sunday at 5:30 PM.