Big 12 News
Texas Adds Georgia Wide Receiver AD Mitchell in Transfer Portal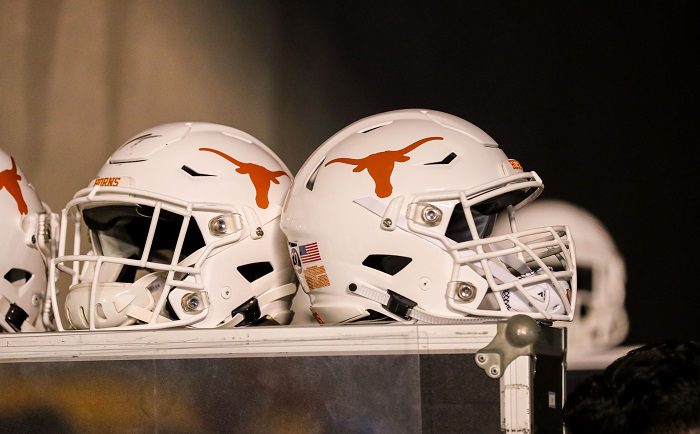 The Texas Longhorns are in the driver's seat with all eyes focused on winning a Big 12 title. Steve Sarkisian's group has not won a Big 12 Championship in football since the 2009 season, thirteen years ago.
Last season, the group finished in third place in the Big 12 conference behind Kansas State and TCU sitting with an overall record of 8-5, 6-3 in conference play. The way that Texas has restructured its roster ahead of the 2023 season has been nothing short of impressive. With the third-best recruiting class in the country (24 commits) behind Alabama (28 commits) and Georgia (26 commits) and the addition of some major names in the transfer portal, that stat looks primed for an adjustment.
The Longhorn's offseason of signings hasn't finished yet as Texas is adding former Georgia Bulldogs wide receiver and two-time national champion, Adonai Mitchell to the group. Mitchell is not just a big name, he is a big-time player. With a 6-foot-4 frame and legit 4.4 speed, the Longhorns have a homerun-hitter in Mitchell.
Mitchell spent two seasons with the Bulldogs, and through his career in Athens, he hauled in 38 grabs for 560 yards and seven scores. Mitchell also was a key factor in Georgia's quest to repeat as National Champions catching a touchdown in the Peach Bowl against Ohio State, and another in the title game against TCU.
Whether or not Mitchell steps in as the number-one receiver for Texas this season, the Longhorns have brought in a massive playmaker to help them in what is expected to be their last season of Big 12 football.