Big 12 News
UCF DB Justin Hodges Dismissed Following Home Invasion Arrest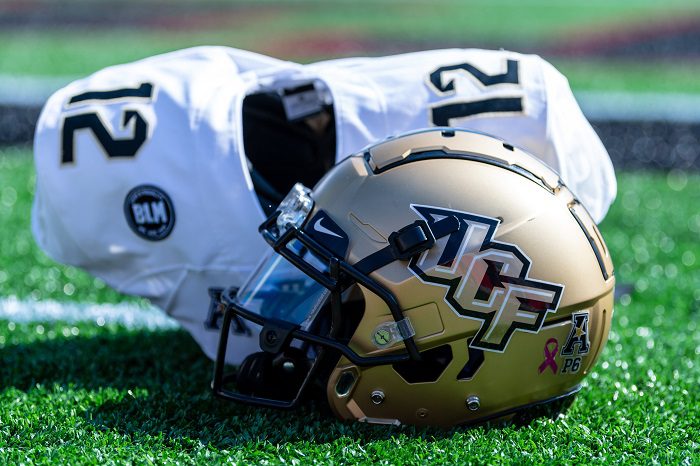 UCF Knights defensive back Justin Hodges has been dismissed from the team following his arrest for his involvement in a home invasion in downtown Orlando.
The incident allegedly happened in early January when a resident on Church Street in Orlando reported that men with firearms came into his apartment, beat him, and threatened him. They also stole his phone so he wouldn't be able to film or report the crime.
The Orlando Police Department issued a news release saying, "Our detectives discovered the victim and his ex-girlfriend, Nevaeh Mosher, had a disagreement regarding a new male friend. After she returned to the apartment the previous night wearing the new male friend's clothing. The victim discarded these items of clothing, causing Mosher to tell the owner of the clothes, who was identified as Justin Hodges."
Justin Hodges and Nevaeh Mosher were both arrested by OPD. As of Thursday night, the search for the other two suspects was ongoing, per the release.
UCF released a statement shortly after the details surrounding Hodges' situation came to light by saying, "Justin Hodges has been dismissed from the football program. Per university policy, the UCF student conduct process will be initiated."
Hodges, a 6-foot-2, 175-pound junior from Fort Lauderdale, played 30 career games for the Knights — including all 14 this past season. He recorded 40 tackles (23 solo), three tackles for loss, one sack, one interception, five pass breakups and two fumble recoveries.
UCF is set to join the Big 12 Conference later this year.