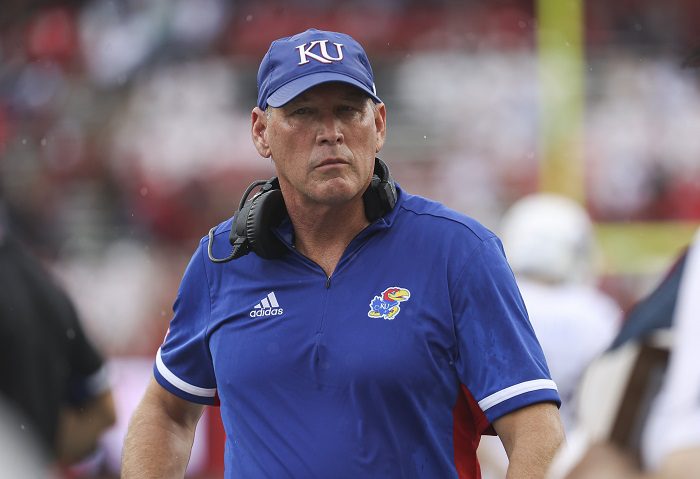 The Kansas Jayhawks are continuing to address the secondary this offseason and add some major backend talent with the commitment of cornerback Jacoby Davis.
Kansas has signed a total of 13 commits this offseason and with Davis heading to town, the recruitment class ranking continues to rise. With a composite score of .8714, Davis ranks as the third-highest commit in KU's class.
The senior 5-foot-9 prospect is graded as a three-star but is currently ranked as the No. 71 cornerback in the 2023 class, according to 247Sports. Davis cracked the top 100 players in the state of Texas and was graded as the 99th-ranked player. During his senior year at North Shore high school, Davis had 42 tackles, 16 pass breakups, and five interceptions, two of them being pick-sixes.
247Sports recruiting analyst Gabe Brooks evaluated Davis by saying, "Senior Jacoby Davis compensates for lack of ideal size with terrific turn-and-run ability and could be a great late-cycle addition for somebody down the stretch."
The Kansas Jayhawks are that somebody and for Davis, the group looks to be a great fit.