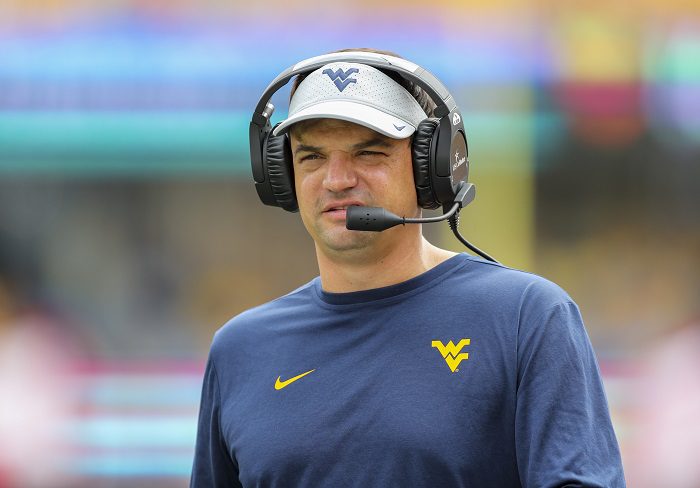 On Monday, West Virginia head football coach Neal Brown met with the media to recap the 2022 season in which his Mountaineers went 5-7 and was one of two Big 12 schools to miss a bowl game.
"It just wasn't good enough," Brown said of 2022. "It's on me, I accept it."
With a substantial buyout attached to his contract, Brown hung onto his job for at least another season and will lead the Mountaineers into the 2023 season, and he needs to make wholesale changes between now and next January to keep his job further.
"We need to win now," Brown said. "That's what it is. We need to have a winning season."
"I'm very keenly aware that we need to win," Brown continued. "Every decision that we've made within the last six to eight weeks has been, 'hey, we need to win.' Time will tell, but every decision that I've made has been for us to have better results in 2023."
Shortly after athletic director Shane Lyons was fired, it was widely speculated that Brown would be the next to go, however, new West Virginia AD Wren Baker has decided that it is in the university's best interest to keep Brown for at least one more season and see if he can turn things around with a revamped staff and roster.
Winning cures everything in the world of sports, but when you play in a conference like the Big 12, there aren't any easy outs on the schedule, especially not now with four new teams coming into the fold. We will have to wait and see what the schedule looks like for the Mountaineers, but it's safe to say that Brown's squad will need to show quite an improvement from last season if he hopes to stick around past the 2023 season.