Big 12 News
Neal Brown Sheds Light on Status of 2023 Big 12 Football Schedule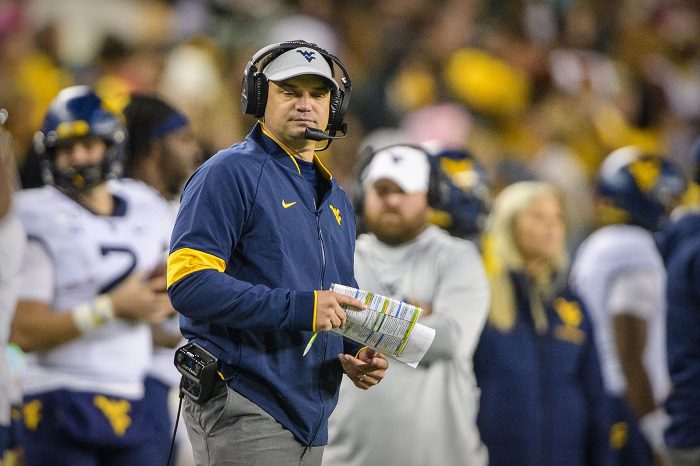 On Monday, West Virginia head football coach Neal Brown met with the media to recap the 2022 season in which his Mountaineers went 5-7 and was one of two Big 12 schools to miss a bowl game.
"It just wasn't good enough," Brown said of 2022. "It's on me, I accept it."
With a substantial buyout attached to his contract, Brown hung onto his job for at least another season and will lead the Mountaineers into the 2023 season, and he needs to make wholesale changes between now and next January to keep his job further.
When discussing what the future holds, Brown had an interesting nugget tucked into the rest of the coach talk; a nugget about the Mountaineers' schedule for next season.
Amid the rest of his dialogue, one statement protrudes from the rest for those that are starving to see what the 14-team conference will look like next season.
When Brown was asked specifically about the Big 12 opponents he will face next season, here is what he had to say.
With the addition of BYU, Cincinnati, Houston, and UCF plus the retention of Oklahoma and Texas for at least another season, the Big 12 looks to be the most entertaining and competitive conference in the nation from top to bottom in 2023.
Now, we just have to wait and see how the schedule works out for each team with a "round-robin" schedule no longer feasible with 14 teams.
According to reports last week, the Big 12 is set to release their schedules at the "end of January," so hopefully, it won't be much longer before we have an idea of what things will look like.