Baylor Bears
Five Big 12 Recruits, Bronny James Part of McDonald's All-American Teams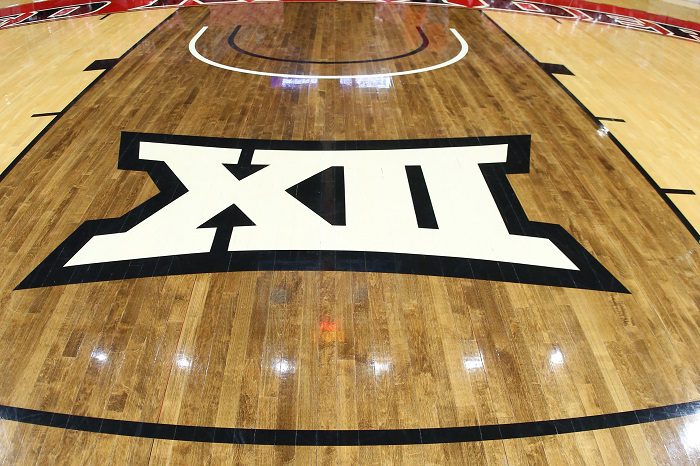 Four of the five Big 12 men's recruits selected for the 2023 McDonald's All-American Game will play with Bronny James, the sone of NBA star LeBron James.
The McDonald's All-American Teams were announced on Tuesday. The game is set to played on March 28 at the Toyota Center in Houston, which will precede the Men's Final Four that weekend.
The Big 12 is well-represented on the 24-player rosters, with five different Big 12 schools getting one player each.
All five are either five-star or four-star recruits. The West team is led by James, who is the most notable name and one of the few players not committed to a school or to the G League Ignite team.
Iowa State signee Omaha Billew is part of the West team. Per 247Sports.com, he is the No. 14 overall prospect for 2023 and he's part of one of the best recruiting classes in Iowa State history.
Playing with him will be center Brandon Garrison, who is signed with Oklahoma State; forward Ron Holland, who is signed with Texas; and guard Ja'Kobe Walter, who is signed with Baylor.
Garrison is No. 52 overall, per 247sports, while Holland is No. 6 and Walter is No. 21.
The only Big 12 player on the East Team is Kansas signee and guard Elmarko Jackson. He is rated No. 23 overall.
2023 McDonald's All-American Teams
East Team
C Xavier Booker (Michigan State)
C Aaron Bradshaw (Kentucky)
SF Matas Buzelis (G-League Ignite)
CG Stephon Castle (UConn)
Justin Edwards (Kentucky)
PF Kwame Evans (Oregon)
CG Aden Holloway (Auburn)
PG Elmarko Jackson (Kansas)
SF Mackenzie Mgbako (Duke)
PF Sean Stewart (Duke)
CG DJ Wagner (Kentucky)
SF Cody Williams (Colorado)
West Team
PF Omaha Biliew (Iowa State)
PG Isaiah Collier (USC)
SF Mookie Cook (Oregon)
C Baye Fall (Arkansas)
PG Jeremy Fears (Michigan State)
C Brandon Garrison (Oklahoma State)
PF Ron Holland (Texas)
CG Bronny James
SG Jared McCain (Duke)
CG Reed Sheppard (Kentucky)
SF Andrej Stojakovic (Stanford)
SG Ja'Kobe Walter (Baylor)
You can find Matthew Postins on Twitter @PostinsPostcard