Big 12 News
Former Texas, Current 49ers DE Charles Omenihu Arrested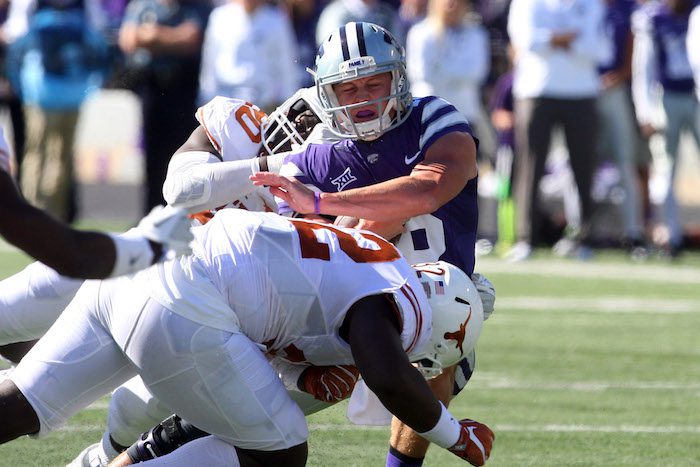 Former Texas Longhorns standout and current San Francisco 49ers defensive lineman Charles Omenihu was arrested on Monday afternoon on suspicion of misdemeanor domestic violence, the San Jose Police Department announced in a media release.
Omenihu was arrested in San Jose after police were called to a home to investigate a domestic violence report. When they arrived, Omenihu's girlfriend, whose name is being withheld, alleged that Omenihu had pushed her to the ground during an argument. According to the police, she complained of pain in her arm, but declined to seek medical treatment, and the officers claim to have seen no visible injuries.
Omenihu cooperated with police, and gave a statement (which has not been released) to the officers. In addition to being arrested, he was served with an emergency protection order, requiring him to stay away from his girlfriend. After he was booked, he posted bail and left police custody.
At this point, Omenihu has not been charged with a crime. The Niners are traveling to play the Philadelphia Eagles in the NFC championship game on Sunday. The team has not decided whether or not Omenihu will play and are still in the "information gathering" phase, according to a one-sentence statement they released Tuesday.
Omenihu had 20 tackles and 4.5 sacks during the regular season.